Culturetopia: Cover Girl Edition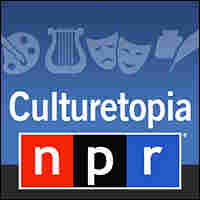 This week on NPR's podcast of our best arts and cultural coverage, we've got remembrances of two very different women whose images became iconic for their generations (and who brought much more to the world than their good looks). Baby-faced Suze Rotolo, hanging on the arm of her soon-to-be-mega-famous boyfriend on the cover of the 1963 album The Freewheelin' Bob Dylan. And Jane Russell, a sultry pinup and movie star from the 1940s and '50s.
We've also got a look at how interracial couples are represented on TV today, picks from the Winter Music Conference and the Ultra Music Festival in Miami, and Scott Simon's talk with recent Best Picture-winning producer Harvey Weinstein about his comeback.
Subscribe here or listen below.