Culturetopia: Speaking In Statements Edition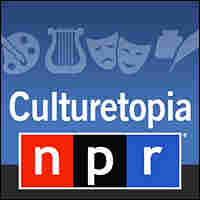 NPR's podcast of the week's best arts pieces includes an excerpt of Tina Fey's interview on WHYY's Fresh Air, discussing, among other things, her conviction that women need to speak in statements, rather than questions, to be taken seriously. (Also, avoid pigtails at the office.)
Another outstanding woman pioneer in television, one of the first black female TV news reporters, Belva Davis, takes part in the Tell Me More segment, "In Your Ear." Davis describes what she's listening to now, and she credits her 46-year-long marriage to Nancy Wilson's song, "Save Your Love For Me."
HBO gambles on the fantasy genre with its new series, Game Of Thrones, and books correspondent Lynn Neary reports on a Dr. Seuss-loving dentist who managed to track down a number of previously obscure stories by the beloved children's book author and get them published in a new collection.
You can subscribe to the podcast here or stream below.