Miss USA Goes For Subtlety With Her National Costume For Miss Universe
Tonight at 9:00 p.m., NBC will present the Miss Universe Pageant, hosted by Natalie Morales of Today and Andy Cohen of being really, really tan on Bravo.
One of the best parts of Miss Universe is that all the contestants have a national costume. Some of them are pretty cool — check out Miss Panama!
Patrick Prather/Miss Universe Organization
Since we are located here in Washington, D.C., I was curious about the national costume for Miss USA, whose name is Alyssa Campanella. Ready?
Darren Decker/Miss Universe Organization
Yep. That's her. In case the flag distracts you from the other details of the outfit, here they are. The epaulets, the blue ribbon, and that glorious, glorious hat. It's like Washington crossing the Delaware to go to Hooters. I officially love this outfit, precisely because it is the most ridiculous thing maybe ever.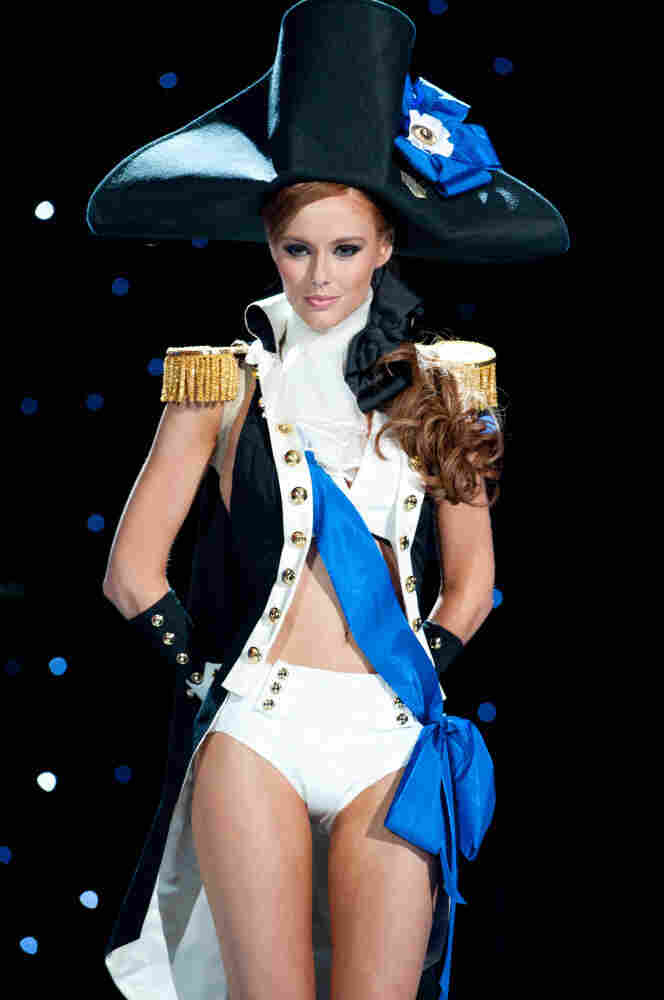 Darren Decker/Miss Universe Organization
Update: I was asked two things on Twitter: (1) What was Miss Canada wearing? and (2) What about a costume based on something Native American in origin? Thus, I thought I would show you what Miss Canada is wearing.