Morning Shots: Muppet Spoilers, 'Mormon' Movies, And Swimsuit Commentary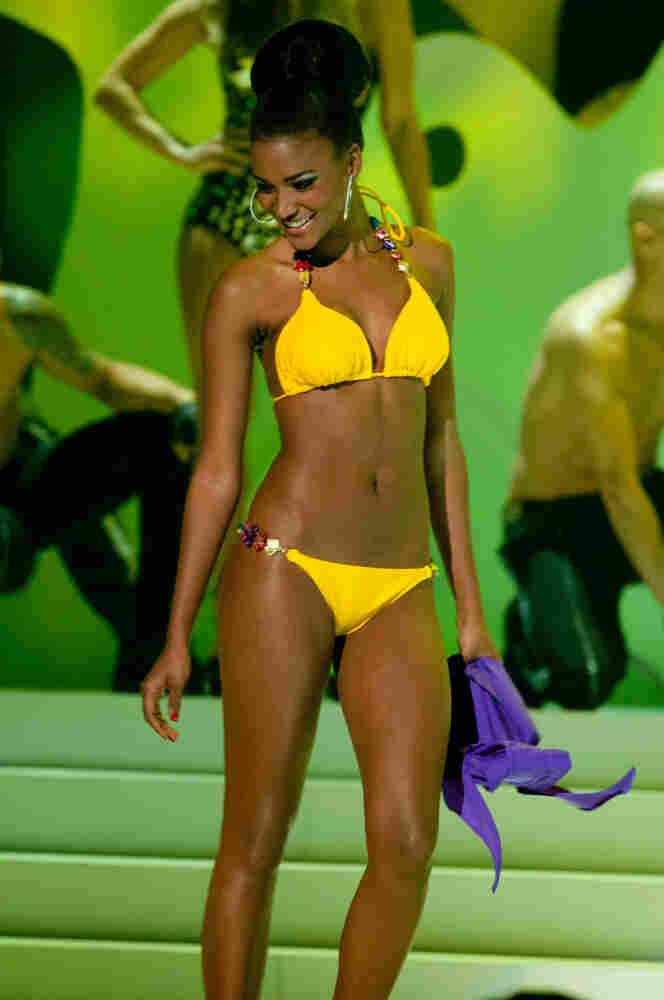 Can't get tickets to The Book Of Mormon ... ever? In your life? Don't despair — there's going to be a movie. Er, someday. Maybe.
Highest paid man in entertainment? Tyler Perry. Seems about right.
Slashfilm has this summary of what we know so far about the new film The Muppets. It is a little spoilery, if you consider Gonzo's character a spoiler.
It's probably appropriate for Downton Abbey writer Julian Fellowes to apologize for getting all defensive about people who pointed out anachronisms in the first series. At the same time, when he says that when people obsess over things like that to the point where they can't enjoy anything, they do so out of insecurity and a need to feel important? I suspect there's some truth to that.
Sunday night's showing of Paradise Lost 3: Purgatory at the Toronto International Film Festival came only weeks after its subjects, the so-called "West Memphis Three," were unexpectedly released. The New York Times reports on the screening.
Carrie Fisher is always good for a story or six, and she tells quite a few to the A.V. Club in this nifty interview.
I am cautiously optimistic about Friends With Kids, directed by Jennifer Westfeldt, which Lionsgate is now looking at picking up in Toronto. It stars Kristen Wiig, Maya Rudolph, Adam Scott, and Westerfeldt's boyfriend, a fella named Jon Hamm.
The highly necessary follow-up to yesterday's post about Miss Universe: Popwatch's excellent list of Ten Awkward Utterances During The Swimsuit Competition. Divine.
And finally, Hitfix presents this graphic showing some of the folks who have lost out on multiple Emmy Awards in comedy — did you know Jane Kaczmarek lost seven times? Yeesh.