Morning Shots: Stan Lee Thinks The Time Has Come For 'Monsters Vs. Kittens'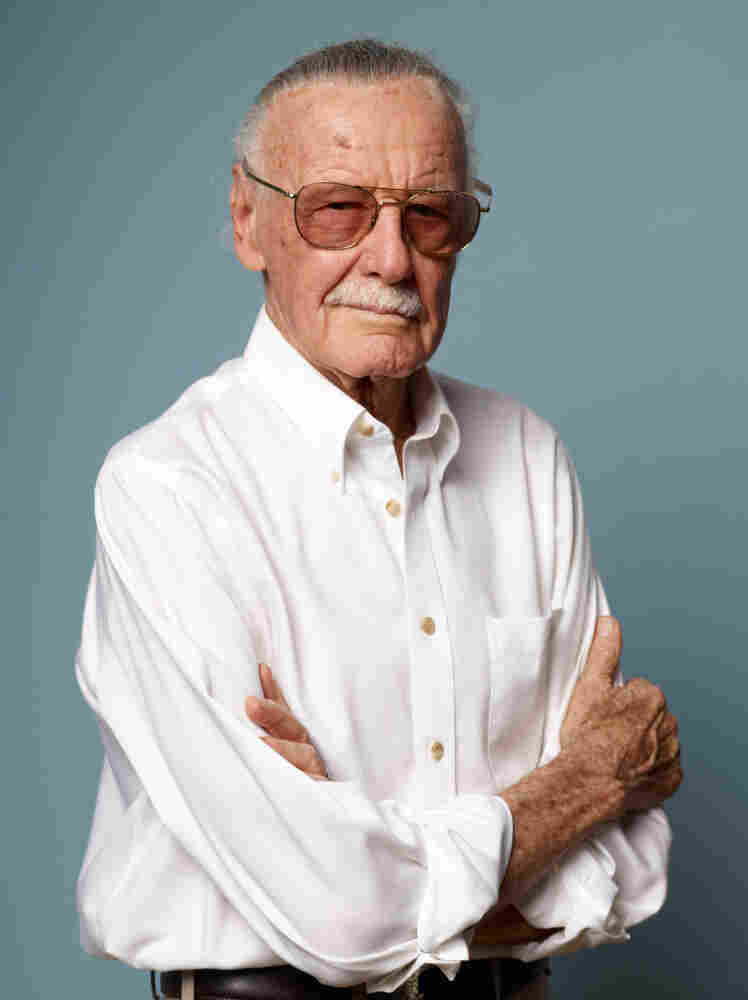 Stan Lee, seen here in September, is involved in a new project to produce kids' comics.
Matt Carr/Getty Images
A couple of weeks ago when we discussed the DC Comics reboot on our round-table podcast Pop Culture Happy Hour, one of the things our comics guy Glen Weldon noted was that there seemed to be room for good kids' comics that DC overlooked. As if the universe was listening to us discuss the importance of kids' comics, Stan Lee has announced a partnership with 1821 Comics for — yes — a kids' imprint. I don't know about you, but Monsters vs. Kittens sounds pretty freaking fantastic to me.
Speaking of children, The A.V. Club put together an excellent inventory of entertainments that help explain death and loss to kids. I totally don't hold it against them that reading this list made me cry. Okay, I hold it against them a little.
Hey, remember that sort of bearded skinny guy from American Idol with the unusual voice? Kinda squirrelly? A little odd? Paul Something? Well, he married this woman who was in Twilight! Can you believe it? (Sorry, this is how we process minor-minor-celebrity gossip.)
Celebrity news transcending gossip, however, came along when actor Zachary Quinto (Spock or Sylar, depending on your sci-fi frame of reference) talked for the first time this weekend in New York Magazine about being gay. It's not that what he said was surprising to anybody, particularly, but there's an interestingly restless conversation going on about how big of a deal this really is at this point, from a career perspective. (I liked this piece at Entertainment Weekly.) It's also significant that actors now have a much more direct way to communicate with fans, as Quinto did in his blog yesterday, so they presumably aren't stuck with coming out in a media outlet and hoping that everything they want to say will make it into the piece.
If you predicted that Shakespeare scholars would be not at all bothered by the upcoming film Anonymous, which posits (again) that Shakespeare didn't write his own stuff, you have already lost. (Also, stop making bets, because seriously.) Prepare for many headlines in upcoming weeks with "Bard" in them, because "Shakespeare" is really long.
My favorite detail from this report on Elizabeth Taylor's memorial service — just held, though she died in March — is that her grandson, who's a jazz trumpeter, played "Amazing Grace" on the trumpet. Well, of course he did. She was a grandma too, you know.
It appears that people who follow literary prizes will squabble for eternity about whether the books being recognized are truly great enough. They do it with the Pulitzer, they do it with the Nobel, they do it with the National Book Award, and they sure do it with the Booker Prize.