DVD Picks: 'Rare Exports: A Christmas Tale' : Monkey See Bob Mondello recommends a charming home video pick you almost certainly missed — and one that might make you think twice about sitting on Santa's lap.
DVD Picks: 'Rare Exports: A Christmas Tale'
DVD Picks: 'Rare Exports: A Christmas Tale'
DVD Picks: 'Rare Exports: A Christmas Tale'
DVD Picks: 'Rare Exports: A Christmas Tale'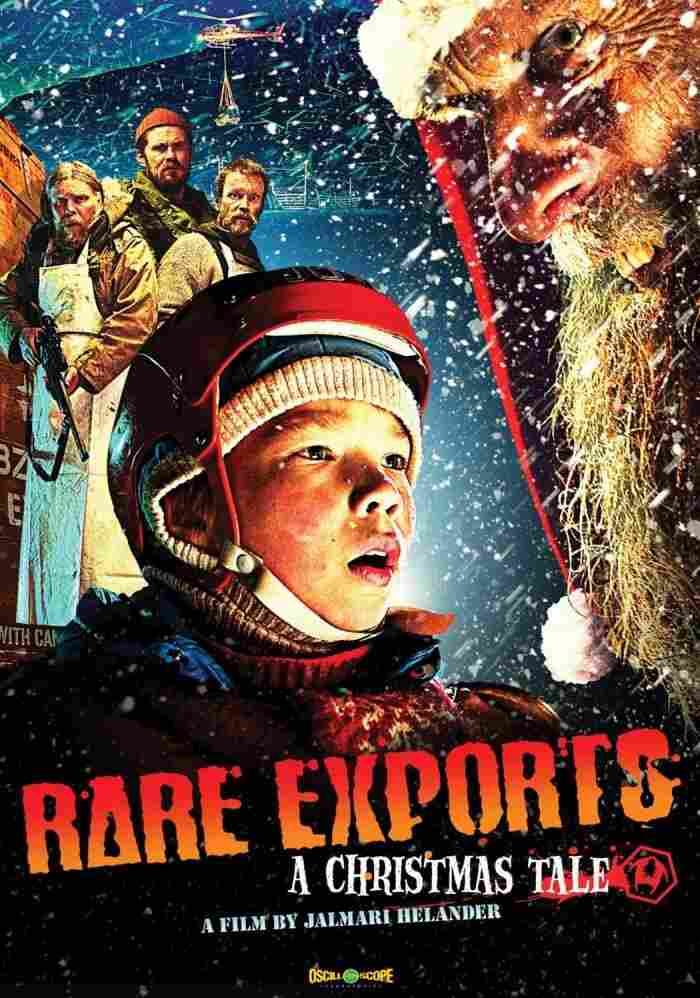 Oscilloscope Laboratories
Time now for a home-viewing recommendation from our film critic Bob Mondello. With Christmas just five days away, he's suggesting an unusual holiday treat — a sinister Santa comedy from Scandanavia called Rare Exports: A Christmas Tale.
Somehow, I missed Rare Exports when it came out last year. In my defense, since it took in less than $250,000 in this country, so did everyone else.
Here's the setup: It's 24 days before Christmas, and a mining operation in Finland has hit something strange: sawdust. The mining supervisor is suddenly alarmed, and he hands his foreman an odd list of rules for a mining site, including "No cursing." Soon, the supervisor is urging his men to dig faster, not knowing that two small boys are listening in.
Eight-year-old Pietari has been eagerly awaiting Christmas, and this chain of events triggers something: He starts researching Santa. Not the jolly, department-store Santa, but the horned Santa of Scandinavian legend.
When local kids start disappearing and naked wrinkled elves begin showing up in the woods, little Pietari grabs his hockey helmet and his hunting rifle. He knows what the mining supervisor was so excited about. The adults don't — to their peril.
Rare Exports is a hoot and a half for horror fans — wittily directed, with wonderfully gnarly old elves. DVD extras include the seven-minute Christmas prank that inspired the film, a couple of side-by-side comparisons that let you see how they did the special effects, and a full list of safety rules for dealing with Father Christmases, which the film regards as the most precious free-roaming wild beasts of the northern wilderness.
Rare Exports could be an ideal stocking stuffer for the grinch-lovers on your list, with one proviso: It's a definite no-no for smaller kids ... at least if you ever want another picture of them posing on Santa's lap.