The New Oscar Documentary Rules: Two Papers To Rule Them All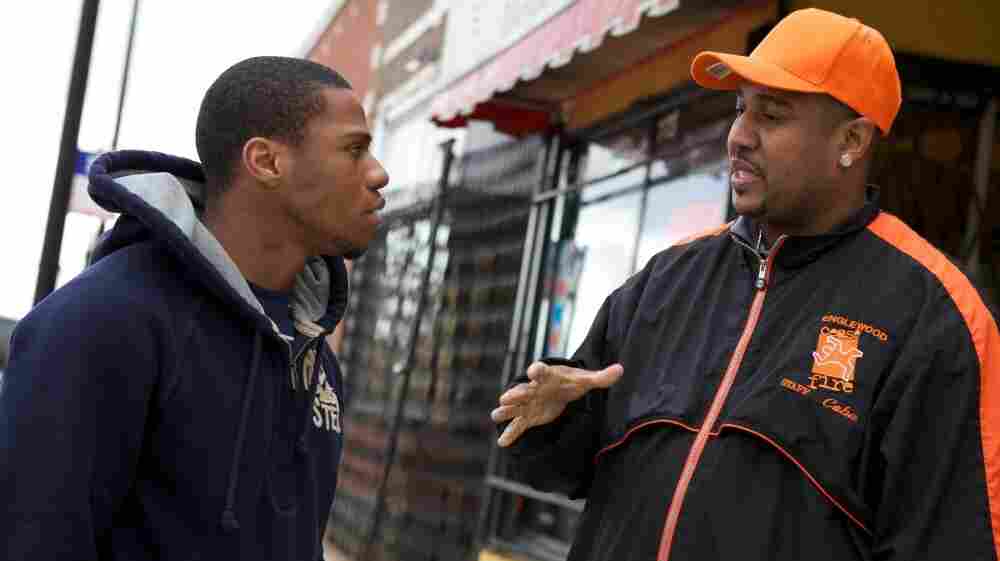 Aaron Wickenden/Courtesy of Cinema Guild
The Oscar nominations for documentaries are persistently controversial, to put it mildly. To give only one example, Steve James, who made Hoop Dreams in 1994 only to see it not nominated for Best Documentary Feature, made The Interrupters this year and saw it even not on the short list for Best Documentary Feature. The list goes on and on and it's an old problem; it's hard to find anyone to defend the Academy's documentary record or to deny its apparent capriciousness.
In response to concerns about what films are making it through to a nomination, the Academy is set to release new rules that will open up voting on Best Documentary to the entire Academy, rather than just the documentary branch, but will also greatly reduce the number of films that qualify — filmmaker Michael Moore, who proposed the new rules, told IndieWire that he expects the number of eligible films to be cut approximately in half, from 124 this year to about 60 next year.
How will that cut be accomplished? At least in part by requiring that all documentary films eligible for Oscar consideration be reviewed in either The New York Times or The Los Angeles Times, which is supposed to eliminate from consideration films that aren't real theatrical releases. Because, apparently, the editorial staffs of two newspapers in two cities are qualified to determine what's a real theatrical release and what isn't, depending in part on editorial resources, presumably. A.O. Scott, reviewer for The New York Times, wasn't kidding when he declared the new rules "flattering." They're more than flattering, really: they grant a single determined newspaper writer the power to qualify films that would otherwise be out of the running for the most high-profile award an American film can hope to receive.
As of right now, the New York Times policy, anyway, is to review every movie that gets a one-week theatrical release in New York, and IndieWire reports (after talking to Moore) that the rules will be changed if that NYT policy changes. Since the rules already require a theatrical run in New York and Los Angeles, it appears that the slashing in half of the list of eligible films will come largely from editorial decisions made by those two papers, which both claim to generally review all the movies that play on commercial screens, but only some of the films that play elsewhere, like at museums or festivals.
Whatever the actual effect of this requirement, one thing is certain: It certainly sounds terrible. Rightly or wrongly, it sounds like the worst kind of coastal cultural imperialism, in which what happens in New York and Los Angeles — and what is written about in those cities' largest papers — matters, and everything else is somehow less legitimate. Of course, that's built into the already existing requirement that films play in New York and Los Angeles; otherwise, why shouldn't a film be able to qualify by running in theaters in Chicago and Austin, or Minneapolis and St. Louis, or Detroit and Dallas, or (if we must remain east-west in our thinking) Atlanta and Seattle? What of a documentary that's likely to resonate most in the rural South, or in the rust belt, or in the Midwest?
But with this tweak to the requirement, other issues come into play. Most glaringly, how would it possibly have been fair, for instance, to ask other documentaries to compete for editorial attention from The New York Times with, for instance, not one but two extremely flattering 2011 documentaries about The New York Times? (They were Page One and Bill Cunningham New York; the former is average; the latter is outstanding.) With the NYT now acting as both reviewer and subject, how can it possibly be asked to qualify or disqualify other documentary films? Unless the NYT and LAT have abandoned concerns of local interest altogether, doesn't this give an automatic advantage to films that are about life in New York or southern California?
Furthermore, this ungainly solution seems oddly matched to the underlying complaint. When Moore and James talk about their frustrations, they focus not on eligibility, but on a voting process that, because films are screened by small subcommittees of the documentary branch of the Academy in the earliest stages of qualifying, allows a couple of people to scuttle a film. That's Moore's complaint, and it's James' complaint as well. And in response to that, they're changing the voting mechanism to eliminate the tiny culling committees. That seems like a welcome change to address what they both describe as the actual problem.
This instead, seems designed to address the other issue Moore seems to want to tackle: the eligibility of what are really "TV movies" that qualify through a bogus, not-really-genuine theatrical release. The problem is that he has a concept of the real theatrical movie versus the TV movie that is overly reliant on commercial viability and how the movie is received by the press in New York and Los Angeles. There is an entire world of documentary film — I would venture to say it makes up much of the bulk of the best documentary filmmaking we have — that is neither purely theatrical nor a "TV movie." It's a film that is realistically largely intended for home video, because everyone knows that documentaries very, very rarely make a lot of money in theaters. A relative commercial success in 2011 was something like Buck, which peaked at showing in 152 theaters and has made about $4 million. The Interrupters, on the other hand, peaked at 10 theaters and has made about $275,000. Does playing in a maximum of 10 theaters make it really, fundamentally, honestly a theatrical movie, when its exposure on PBS's Frontline on February 14th will almost surely dwarf its theatrical exposure in one night? (In 2001, PBS said that Frontline had an average audience of 4.6 million.)
Theatrical release is not the lifeblood of almost any documentary, nor is it likely the way the film will generally be seen by people who aren't documentary buffs or film critics. Distinguishing between those films for which theatrical release is a small part of the picture and those where it's a VERY small part of the picture seems like an exercise in unnecessarily ungenerous thinking.
Besides, if you watch Page One, which received a fairly generous theatrical release — playing at one point in 65 theaters — you'll likely notice that it plays very, very much like television. If ever a documentary playing in theaters looked like a prestige TV special, it was Page One. Contrast that with the Paradise Lost films, which I would argue feel far more theatrical despite basically being intended for broadcast on HBO. It's a complicated world in which to start drawing those lines.
Indeed, the saddest part of this controversy is that the direction these rules are moving — culling the list by giving absolute supremacy to theatrical viewing and print media coverage in two coastal cities — is diametrically opposed to the best thing that has happened to documentary filmmaking in my lifetime, which is the availability of smaller films on home video. For much of the country, this is the meaningful distribution method for current documentary film. Honestly, what does a resident of Cleveland or St. Louis, not to mention a resident of a small town in Iowa, care whether a film ran for a week in an art-house theater in New York, even if the New York Times did decide to review it? He's going to see it on Netflix or on demand, or maybe on cable. Finally, he has a decent shot at seeing many of the nominated documentaries in time for the Oscars, precisely because in the case of documentaries, theatrical distribution has less and less to do with serving the actual purpose of film, which is to be seen and appreciated by actual humans. Requiring a theatrical run is one thing; getting shirty over "real" versus "not real" theatrical runs seems like missing the forest for the trees.
It just doesn't seem wise that at this very moment when the viewing experience is being democratized by relying less and less on finding commercial distributors and earning space in a theater, the Academy is turning more fully to traditional commercial distribution and a couple of giants of print media to determine for everyone what may be honored.
I find myself thinking about Resurrect Dead: The Mystery Of The Toynbee Tiles, a terrifically entertaining mystery documentary I saw at Silverdocs over the summer. After being funded through Kickstarter, it played at Sundance and a bunch of other documentary festivals in addition to Silverdocs. It played in Chicago and Albuquerque; at the Oklahoma City Museum Of Art; in Columbia, Missouri and Melbourne, Australia. (And you can still see it!) It seems to have been eligible but didn't wind up making the Oscars short list anyway — but it's deeply bizarre to me that what would qualify it under the new rules isn't being seen all over the place from D.C. to Switzerland. No, what would qualify it is the fact that it got fairly perfunctory reviews from the L.A. Times and the NYT. And if those two institutions had cut back on reviewing documentaries and skipped it, it wouldn't be eligible at all, on that basis alone. (Yes, you can apparently appeal if you're not reviewed, but ... what would be your grounds?)
[NOTE: After I wrote this entry, I heard from Jon Foy, who made Resurrect Dead. He pointed out that while I'm speaking here about eligibility in terms of what can be considered, there's another huge issue for indie filmmakers, which is that the submission process can be so expensive that even documentaries that are otherwise eligible may be effectively priced out of submitting. So eligibility — as far as qualifying to submit under the rules — is a separate issue from being pragmatically able to submit your film.]
Finally, I have to show some solidarity with Thom Powers, who programs documentaries at the Toronto International Film Festival, who told IndieWire that he wasn't terrifically impressed with the idea that 124 films is an unmanageable number for the documentary branch:
The Academy has a problem in how it makes these decisions. It has a body of documentary board members who aren't that excited to watch documentaries. Does that engineer a lot of sympathy? No, it does not.
During the week or so I spent at Silverdocs, I saw more than 20 features. That experience didn't convince me, to say the least, that voting from a list of 124 documentary features (when there were 265 contenders for Best Picture this year) is so unmanageably difficult that thinning the herd has to be partially outsourced to two newspapers that are accountable to no one within the Academy and really can't (and shouldn't) even be asked by filmmakers to justify what they do or don't review.
However positive the intentions, it's an unfortunate time to make it sound like tastemakers are to become assistant kingmakers.