Book a Cheap Trip This Holiday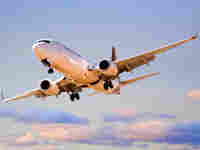 As a recent Los Angeles transplant, a depressingly significant amount of my time is spent searching for the best air travel deals. Call it News & Views "news you can use," but I thought it fitting — before the holiday onslaught — to share the fruits of my travel booking travails.
For instance, you probably know about sites like Orbitz and Expedia, but there are a slew of newer indexing sites that may get you a better deal ...
Before You Book:
Farecast: Not sure whether that flight from Atlanta to Austin will be cheaper next week? This site searches prices up to 30 days ahead for accurate airfare predictions.
Priceline's PriceBreakers: These package deals may not always be want you want, but you never know — sometimes you might be on the lookout for a 7-night Eastern Caribbean cruise starting at $64 a night.
When You're Ready to Go:
Kayak | ITA Software | Sidestep: Definitely check these sites before you book your flight. Each searches hundreds of travel Web sites to find the best value on the Web. After you've found a price you like, book it directly on the airline's site to save on fees.
FlyCheapo: Traveling to Bucharest? This site will get you great deal on air travel in Europe.
In a Bind?:
LastMinuteTravel: Book a bargain on time-sensitive travel.
When You Get There:
HopStop: Find your way from Union Square to Times Square without asking a native New Yorker for help. Just plug in your destination, and it will give you the fastest public transit route.
TimeandDate: Synchronize your watch (and alarm clock) as soon as you land. Get the accurate time for any city on the globe.
Xe: Use this online currency converter when traveling overseas (and get concrete evidence of the struggling dollar).
What are some of your favorite discount travel sites? Do you know any online travel money-saving tricks?