Programming Note: Maxine Waters on Weds. 'N&N'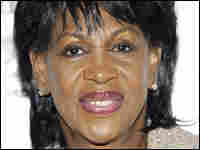 On tomorrow's show, Farai Chideya will speak with Congresswoman Maxine Waters about her endorsement of Sen. Hillary Clinton.
In the one-on-one, Waters reveals that she also fielded calls Sen. Barack Obama's campaign before making her decision, shares whether she worries about backlash from her constituents, offers insight on the so-called "black/brown" political divide, and explains why she thinks Hillary Clinton is the best person to lead the nation.
So be sure to check out Wednesday's show and come back to share your thoughts.