Feeling Pain at the Pump? It Could Be Worse
As the price of gas reaches record highs in this country ... compared to other places across the globe, paying $4 per gallon could be considered a privilege.
"Out of 155 countries surveyed, U.S. gas prices were the 45th cheapest, according to a recent study from AIRINC, a research firm that tracks cost of living data.
The difference is staggering. As of late March, U.S. gas prices averaged $3.45 a gallon. That compares to over $8 a gallon across much of Europe.
... Cheap gas prices have also lulled Americans into a cycle of buying bigger cars and bigger houses further away from their work - leaving them more exposed to rising prices, some experts say."
Check out the comparisons: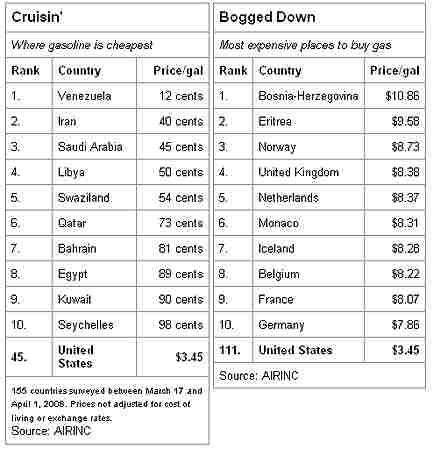 How much are you paying for gas these days? At what point will the price of gas impact your daily driving?