Beyonce Looks Lighter In Latest L'Oreal Ad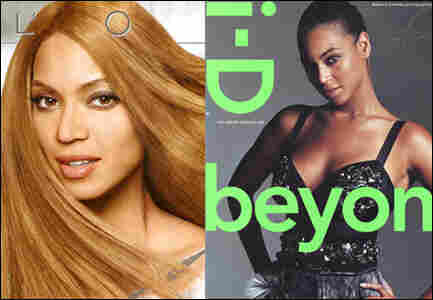 [L'Oreal Beyonce (left) compared with normal Beyonce (right)]
L'Oreal, the world's largest cosmetics maker, is denying that they lightened singer Beyonce's skin tone for a recent magazine cover. Following the allegations, reps for the Paris-based company had this to say:
"We highly value our relationship with Ms. Knowles. It is categorically untrue that L'Oreal Paris altered Ms. Knowles' features or skin tone in the campaign for Feria hair color."
It's obvious, when comparing Beyonce magazine covers, that the L'Oreal version is lighter. Do you feel the modeling and fashion world favors lighter toned models? Don't forget to throw in your favorite conspiracy theory!