What Did You Think Of John McCain's RNC Speech?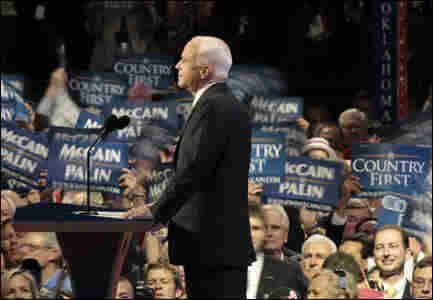 Republican U.S presidential nominee John McCain speaks during day four of the RNC. / Credit: Win McNamee, Getty Images
The AP's David Bauder said John McCain's Republican National Convention address was "marred by some demonstrations, a technical glitch and a plodding delivery." Fox News said McCain "stressed his military service." A major paper in McCain's home state of Arizona said he "fired up his party." And CNN's Jeffrey Toobin said it was "the worst speech by a nominee that I've heard since Jimmy Carter in 1980."
What did you think of his speech? In case you missed it, watch it here.