Senator Burris Now Admits He Raised Funds For Blagojevich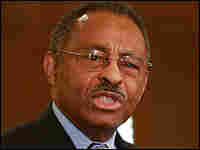 In the latest round of news coming out of Illinois, it appears Senator Roland Burris' ethical credentials are still up in the air.
According to the Chicago Tribune:
U.S. Sen. Roland Burris has acknowledged he sought to raise campaign funds for then-Gov. Rod Blagojevich at the request of the governor's brother at the same time he was making a pitch to be appointed to the Senate seat previously held by President Barack Obama.
Burris' latest comments in Peoria Monday night were the first time he has publicly said he was actively trying to raise money for Blagojevich. Previously Burris has left the impression that he always balked at the issue of raising money for the governor because of his interest in the Senate appointment.
Read the entire back-and-forth here.
What is your take on the Burris matter? Please leave your comments below.