Michele Norris and 'The Grace of Silence': 34-city tour, Today Show clip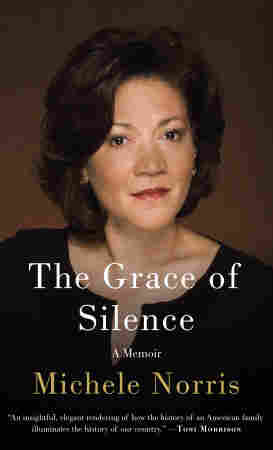 Today marks the publication of The Grace of Silence, a memoir by NPR's Michele Norris. Michele writes with incredible candor about her family's complicated history with race and the things, too often, left unsaid. It is moving, courageous and worth a read.
The Grace of Silence: A Memoir
By Michele Norris
Hardcover, 208 pages
Pantheon
List price: $24.95
The book grew out of The York Project — an award-winning series of conversations that Michele and Morning Edition host Steve Inskeep had with prospective voters during the 2008 election, exploring race and politics and their intersection. Michele was intrigued by how Americans talk (or choose not too talk) about race, how it impacts our lives, how it is still so very present in so many arenas. She set out to write a book about this national conversation; in the process she learned much about her own family, and the book evolved into a memoir. Michele spoke with Steve about Grace yesterday on Morning Edition.
And this morning, the TODAY Show! Watch the interview with Meredith Viera:
To tell her story and hear from others, Michele is embarking on a listening tour to nearly three dozen cities and NPR member stations. It's a major effort that promises to elicit important if challenging conversations. More on that and dispatches from the road to come from our own Richard Smith, who's traveling with Michele for the first leg.
Visit Michele's website – www.michele-norris.com – to talk directly with our author and share your own story.
Anna Christopher is a senior manager for media relations at NPR.