A Toast to WAMU's 50 Years
We thought NPR's own celebration of its 40th anniversary earlier this year was a pretty big deal. But this week we were reminded that, believe it or not, life actually existed before NPR. And it was a pretty good life, they say.
Here in Washington, D.C., public radio's WAMU has been providing residents (and surely a few tourists) with local, regional and national coverage of news, as well as music and culture for the last half century. WAMU has also been providing employees to NPR.
To pay tribute to WAMU on their golden anniversary, we've asked a few employees who have worked at both NPR and WAMU to share their congratulations and remembrances of their time at the station.
Susan Stamberg
Correspondent, NPR
My first radio job was at WAMU. I'd been working at the New Republic magazine as a typist (it was a real skill of mine in those days!), became bored, hunted around, and landed at WAMU.
I remember walking into the control room for the first time, looking around at all the wires and buttons and thinking, "I was an English major. What am I DOING here?!"
But I fell in love with radio, learned all about the buttons and wires, produced a weekly public affairs show, then a daily local program and (a precursor to All Things Considered), made my radio debut the day the weather girl got sick and we needed a weather report.
I have more memories than I can remember. And great affection and gratitude for the station that gave me my start.
Bob Mondello
NPR's Arts Critic
It was the early '80s and I was a struggling theater critic writing for every small paper that ever folded in Washington, when WAMU-FM gave me my first shot at radio. I remember hating my voice that first time (I've since gotten used to it), but really liking the fact that I could mix music into my drama reviews to make them more, well...dramatic.
I was immediately struck by the reach of WAMU, the audience that didn't just listen passively, but actually heard what I had to say – that went to plays I'd praised, and talked back to me in letters, and in theater lobbies, and at the supermarket afterwards.
I'd always written for readers, but suddenly, with audio, I had an audience, and WAMU gave me the room to experiment, to play, to explore the medium I've come to love for its ability to power the imagination.
50 years young. Congratulations WAMU.
John King
Operations Manager, National Public Media
I got my start in public radio at WAMU — first as a volunteer, and then as an employee in programming and underwriting roles. Listening to the station's two-hour documentary this week brought back many great memories of the colleagues I worked with and the compelling programming that was produced.
Congratulations to WAMU for 50 years of exemplary service to the community!
Julie McCarthy
NPR Foreign Correspondent, Pakistan
WAMU was my first Radio Love. From that low-slung, Quonset-hut looking building that housed the station on the edge of the American University campus, I began an improbable journey as a cub reporter covering the doings and skullduggery of the characters that peopled the District's City Hall. A third year law student when I joined WAMU, little did I know how handy that legal training would be, covering an assortment of scandals that regularly dragged the City's Chieftains into the Federal dock. Dull the District was not!
Our not-too-serious but very smart newsroom had its cast of characters as well, including Matt Coates, our own Lou Grant. Back then, we actually produced daily local segments for NPR's Morning Edition often with mixed results and reviews from our more polished colleagues at the Mothership!
The voice of Diane Rehm hosting "Kaleidoscope" would fill the corridors of our humble headquarters in the morning. The evenings belonged to the throaty Fred Fiske who will be toasted at WAMU's 50th Anniversary Gala for his lifetime of contributions to Washington's airwaves.
I have just marked my 25th anniversary with NPR. Most of it has been spent as a foreign correspondent covering calamities, war, and the day-to-day drama of life overseas. I owe a huge debt of gratitude to WAMU for helping launch that wondrous odyssey.
Ken Barcus
NPR News Midwest Bureau Chief
When I worked at WAMU it was known for having a dynamic, competitive, and very lively newsroom. Working under the ever tyrannical, immensely talented, and cynical (think Lou Grant) News Director Matt Coates, it was a place that sparkled with ideas. It was an open newsroom and we jostled to get to cover the best pieces and begged for more time on the air. Whether it was Brad Lemley or Max Cacas vying for the same story or Julie McCarthy arguing about a movie with Wendy Reiger, Tom Cole, or Bob Mondello, as a cub reporter it was both a wonderful and at times terrifying experience. We fought, laughed, argued, and basically hung out together – think Friends though on a salary of $12,000.
That changed a bit when Anne Bozell became News Director. It became a much more professional newsroom – though one that wasn't quite so fun. She constantly lamented that we'd be working late into the night nearly every night and couldn't understand why we couldn't do a day's work DURING the day. But most of us were young and single and this was, for better or worse, the foundation of our social life. It was a place that formed and shaped me. That made me a better journalist and helped me become who I am today.
Neenah Ellis
General Manager, WYSO in Yellow Springs, Ohio
My public radio career began at WAMU in early 1979 when Craig Oliver gave me a big break and hired me as a newscaster. So many others encouraged me, befriended me and treated me like an equal: Susan Harmon, Diane Rehm, Michael Cullen, Gary Henderson, Marc Farre, Margaret West, Tom Cole, Fred Fiske, and many, many others. I'm proud to be a WAMU alum and I hope the door is still open to young people intent on public service and with a love for radio.
Jean Cochran
NPR Newscaster
Those were exciting days at WAMU...the station was growing exponentially as Washington-area listeners were realizing there was something better to listen to on the radio. Diane Rehm had just joined the line up. News and Bluegrass ruled! And I learned a lot about radio there.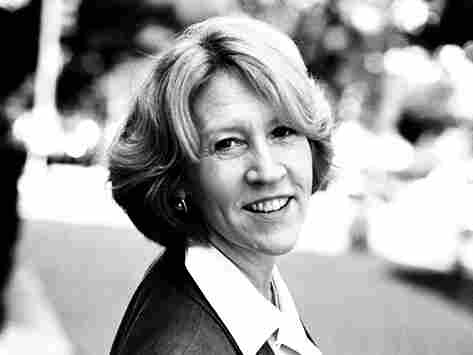 In the mid 1970s, I was a 'board operator' for the overnight classical music show for a little while. I cued up the records and ran the taped inserts ... and had to make them come out on time by 6 a.m.
Then I went away to work in radio news in New England and by the time I came back, five years later, WAMU had a news crew featuring Wendy Reiger and Julie McCarthy, among others. That was 1981; Morning Edition (ME) had just been on the air for about a year. Craig Oliver gave me temporary work, board operating for the local ME host. And it wasn't long after that that I was hired at NPR to work on ME.
I owe much of my career to WAMU and American University, (I got my degree in Broadcast Journalism there.) And am eternally grateful.
Happy 50th Anniversary to Washington's Mighty Rock of Public Radio!
Mark Bejarano
Electronics Engineer, NPR
It's fair to say that my professional career grew, or perhaps grew up, at WAMU. I consider myself lucky to have worked with such quality on-air talent as Fred Fiske, Diane Rehm, Mike Cuthbert, Lee Michael Dempsey, Dick Spottswood, Rob Bamberger, Gary Henderson, Bill Redlin, and a plethora of others who possess great voices, great knowledge, and great insight.
However, it wasn't just the hosts who possessed considerable talent, as it was a place where everyone took great pride in their contribution to the product. Tom Cole, my former Operations Manager, taught me a great deal about quality of work, professionalism, and the importance of great sound in radio. Mike Byrnes, a stalwart in the public broadcasting community, and the brother of current NPR Engineering Technology Supervisor Dennis Byrnes, was my mentor at WAMU. He taught me many of the skills I brought with me to my current position as Electronic Engineer. I owe each of those gentlemen a great deal.
From Development to Engineering to Programming, and every department in between, WAMU strove to bring the highest quality programming to the community. While the faces may have changed, the philosophy has not, and WAMU continues to deliver quality, professionalism, worthwhile news, and entertainment to the DC-area airwaves. I am as grateful today as I was then for WAMU, and am thankful that it not only survives, but thrives. I offer my congratulations to all those, past or present, who have contributed to WAMU's fifty years of success (and counting).
Lakshmi Singh
NPR Newscaster
At a time when many stations seemed to be scaling back their commitment to create or grow local programming, WAMU stepped up its presence. It recognized the need to explore new ways public radio audiences could connect with WAMU, broadening the scope of how news and art could be delivered to generations of listeners.
WAMU's ability to adapt to listeners' needs without changing its core values are central to why we are all able to celebrate WAMU's 50th anniversary. Congratulations!
Tom Cole
Arts Desk Editior, NPR
When I started at WAMU in 1979, my first job was overnight board operator for Nightwatch, a classical music program hosted by Ed Merritt. Ed's voice tracks (his talking about the music) were on tape and the music came mostly from LP – so I'd roll the tape and then spin the discs.
There was no Morning Edition back then, so during those long symphonies (being careful not to forget to flip the disc when a side was over), I would go into another studio; dub the top stories from a tape of the previous evening's All Things Considered on to another bit of scrap tape; edit out all of the "today" references (with a razor blade); rewrite the scripted introduction to the story based on updated overnight wire copy; and leave it all for the host of our local morning show, Craig Oliver, to use in Morningline, a combination of news and music. I was on duty the morning the Jonestown story broke.
It was a remarkable education in broadcasting because the staff was small enough that we all did a little bit of everything. And there were so many part-timers who hosted a wide range of programs that it was just a swirl of sounds and points of view. We offered a mid-day Spanish language newscast (actually a simulcast of a local TV newscast); there was a barbershop program, oldies, and progressive rock; and a workshop for aspiring young African American broadcasters. I eventually became production manager and besides producing promos and special programs – and badgering people to "normal" the studios and keep those tape heads clean, I also got to work with what eventually became a staff of five reporters – producing their stories and offering guidance on phrasing, grammar and pronunciation. As I said, everybody did a little bit of everything.
Happy birthday WAMU – I learned a lot there.