'Wait Wait' Smash Hit In Salt Lake City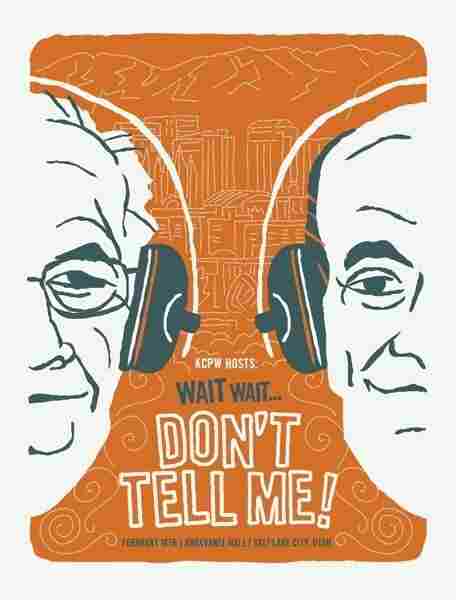 During KCPW's Pledge Drive last fall, when we were all holding our breath hoping to make hourly fundraising goals, we received an interesting phone call. It wasn't someone hoping to make a quick donation.
It was Peter Sagal.
He was calling to ask if KCPW wanted to host a Wait Wait... Don't Tell Me! road show. An audible, excited relief flooded the station. The answer was an instant, YES!
Back in 2000, KCPW was the first NPR Member Station to host a Wait Wait... Don't Tell Me! road show. It was a smash hit!

As soon as the news got out about the February 16 show, the phone began ringing off the hook with people asking for tickets. The show was completely sold out by the time the panelists arrived to our sweet, salty city.
KCPW hosted a reception before the show that was busting at the seams with supporters. Local artist Travis Bone was commissioned to generate an original WWDTM - SLC image that was used to make t-shirts, posters, and bookmarks that were a big hit at the concession stand.

"Wait Wait was great. Memorable," said KCPW supporter Tim Chambless. "More significantly, it was great to see the Salt Lake's symphony hall full to capacity of NPR listeners. I was very pleased to hear the closing words of encouraging support for KCPW."
We couldn't agree more. Thanks Tim. And thank you, Peter Sagal for that call.
Erin Haley is the Development Director and Major Gifts Coordinator at KCPW 88.3 & 105.3 FM in Salt Lake City, Utah.