NPR In The News: 25 Years Fresh Edition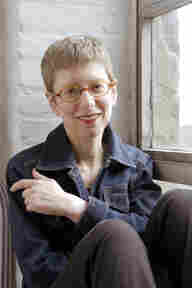 As we mentioned in May, this year marks Fresh Air's 25th anniversary as a national NPR show. Sure, sure, there was a celebration and proper golf-clapping for host Terry Gross. The occasion, however, has also found the esteemed interviewer answering a lot of questions herself.
Two recent profiles demonstrate Terry can give as good as she gets from her guests.
In the New York Times Magazine, Terry takes on the often impish questions of Andrew Goldman. Read their fun conversation now at the New York Times site.
Terry also gets personal for Vanity Fair magazine's popular Proust Questionnaire. Read it now and find out her biggest fear, greatest love and most overused phrase.