A Look to the Future: One Archive Tape at a Time
During a bout of spring cleaning at NPR HQ earlier this year, one staffer, Librarian Beth Howard, came across the original memo and proposal from then-NPR President Donald Quayle to the Corporation for Public Broadcasting (CPB) Director Donald Trapp effectively creating the NPR Library.
The letter outlined a $50,000 CPB grant given to NPR in 1972 initiating the "National Public Radio Program Library," with a core mission to exist as a "working" library, a resource for public radio stations and NPR staff. Even from the beginning, research and librarians were so important to NPR that we hired an information specialist to assist staff with story ideas and background information even before we hired the reporters.
Forty years later, that mission remains central to what the NPR librarians do each day.
NPR Library By The Numbers
14 Librarians care for:


125,000 hours of NPR programming
28,000 transcripts
10,000 commercially produced multimedia items
11,000+ Reference, Broadcast and Music questions from NPR staff and journalists
Go looking for a librarian around the halls of NPR, and you won't find any stereotypical shushers. In fact, you'd be hard pressed to even spot a librarian or the library for that matter, because the librarians don't exactly...hang out together.
Instead the librarians are embedded throughout the workflows at NPR. They're doing everything from supporting NPR's live coverage of the Republican and Democratic National Conventions in a few weeks to developing Orpheus, a new database to catalog more than 100,000 CDs worth of music with the NPR Digital Media team. Our Library staff sit right alongside reporters, editors and producers in broadcast and digital news. Music, broadcast and research librarians together support the work of every single department at NPR.
A Library Moving Forward
Questions & Requests Straight From Librarians' Desks
Contributed by Kee Malesky, JoElla Straley, Mary Glendinning and Robert Goldstein.


We know about The Grapes of Wrath, but what other movies featured droughts?
Could you help me find sound of the students who protested the integration of the University of Georgia in January 1961?
I'm on deadline. Is it true that Joe McCarthy frequently referred to the Democratic Party as the Democrat Party?
Request for music for a call-in segment on infertility and artificial insemination.*
During a live show, the director needed for music for a story "about an escaped manatee...and we need it in 2 minutes. Oh, and everyone thought was male, but it turned out to be female."
Not only do they research, archive stories, provide training and information coaching for staff, the librarians are embedded in NPR's investigative and election units, play an important role in NPR's Development work, and have developed innovative systems for bringing the NPR Library into the 21st century.
"We have cultivated and maintained our staff by investing in training and professional development," said NPR Chief Librarian Laura Soto-Barra. "Our librarians are expert digital information professionals and leaders in the special libraries sector. We have reorganized services and created new positions to support innovation and smart work to better serve NPR. We have also helped develop the right tools to migrate the library to a digital format."
This is no small task considering the Library that launched in 1972 operated with printed books and journals, newspaper clip files and a typewriter.
Librarian (and a 34-year NPR veteran) Kee Malesky knows first hand how technology has changed and improved the ways librarians work.
"Many of us venerable (read: old) librarians remember the original Lexis Nexis machines, stand-alones called Ubiq terminals," Malesky said. "Recently I was at a library conference with one of our Nexis reps, and I reminded him that the keys on those terminals were so tiny, I used a pencil instead of my fingers to type my searches."
Luckily, Malesky is no longer trying to locate journal articles using sharp objects on a machine that looks like an Etch A Sketch. Today, Malesky, Soto-Barra and the rest of the 14 member Library staff use many specialized databases to answer more than 11,000 questions for reporters each year.
One critical tool in their catalog is the database of nearly a million stories produced by NPR since 1971. This database, called Artemis, was developed and designed in-house by a team of librarians and digital media specialists to support the unique needs of the NPR staff. Stories are easily searchable and results include the ability to listen to the audio and read the transcript.
Critical Acclaim
The inventive approach our librarians have taken in managing NPR's massive storehouses of archived audio files, music and transcripts has been recognized with some outstanding national awards.
Most recently, Malesky received the 2012 Dow Jones Leadership Award, given annually to a Special Libraries Association (SLA) member who exemplifies leadership as a special librarian working within an organization to facilitate better decision making.
NPR's Lauren Sin and Katie Daugert were honored by the oldest and largest library association in the world with the ALA/Information Today Library of the Future Award for their outreach efforts in teaching NPR staff how to use the new audio and transcripts database Artemis. You can see the results of some of that work here.
Earlier this year, broadcast librarian Janel Kinlaw was named one of the "2012 Rising Stars" of the SLA, which recognizes the achievements and leadership of information professionals in the early stages of their careers.
But these accolades just begin to scratch the surface of how very alive NPR's library system remains during a time when many newsroom libraries are disappearing. According to Soto-Barra, that success is largely thanks to NPR executive teams who have continued to make it a priority, investing resources, training and time, and made sure that the Library's and NPR's goals are one in the same.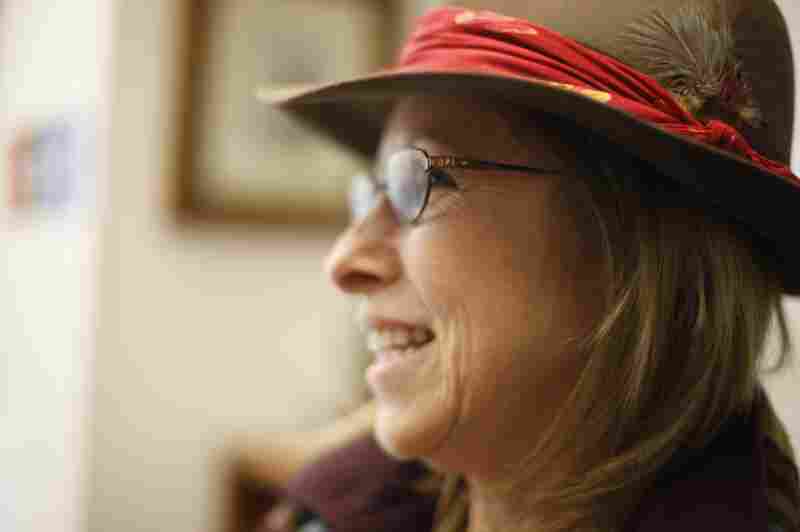 "It allows for time to think, to innovate. It's fabulous," she said.
So what's next for the NPR Library?
"I envision a future where our database and program archive is available to NPR stations and to our listeners; our archive belongs to them," says Soto-Barra.
*What did Music Librarian Robert Goldstein suggest when asked for music as a companion to a segment on infertility and artificial insemination? Fred Astaire's version of the classic tune "I'm Putting All My Eggs in One Basket."