2013 NPR Wall Calendar: November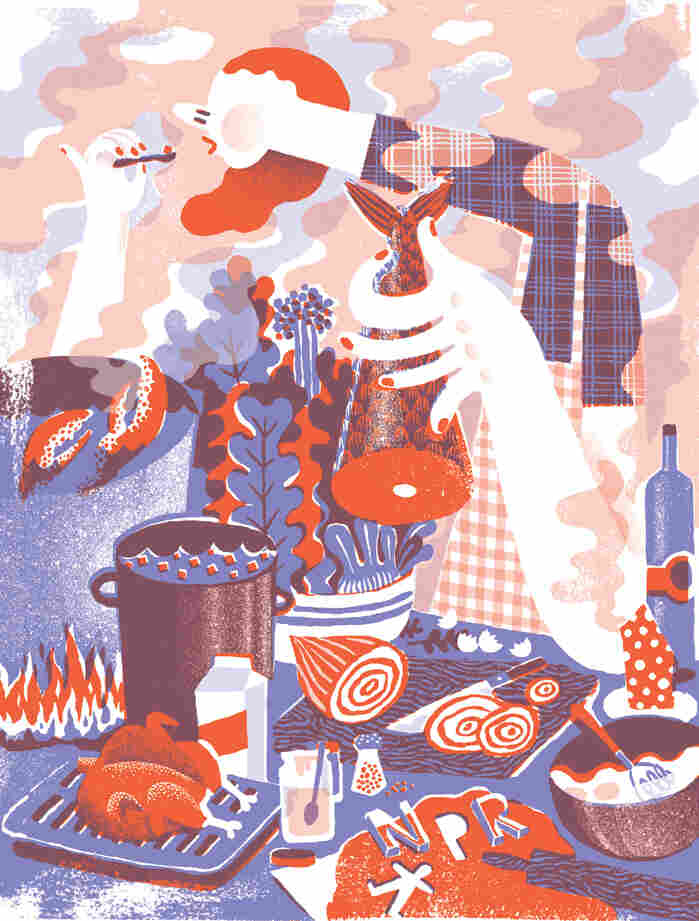 "I enjoy cooking very much and love to experiment with new ingredients. The idea of combining different elements to create something new is very exciting for me. Oftentimes I improvise when I can't find something I need, which results in interesting surprises. I can always depend on NPR for recipes and stories about food from all over the world."
JooHee Yoon
@joooheeee
Listens to WBUR & WGBH, Boston, MA
Every page of the NPR Wall Calendar features original art by renowned illustrators who happen to be NPR fans themselves. In addition to being asked to depict their relationship with NPR, each artist contributes a few words of background describing their inspiration for the creation. The 2013 NPR Wall Calendar is available for purchase in the NPR Shop at shop.npr.org.