Keira Knightley Hearts NPR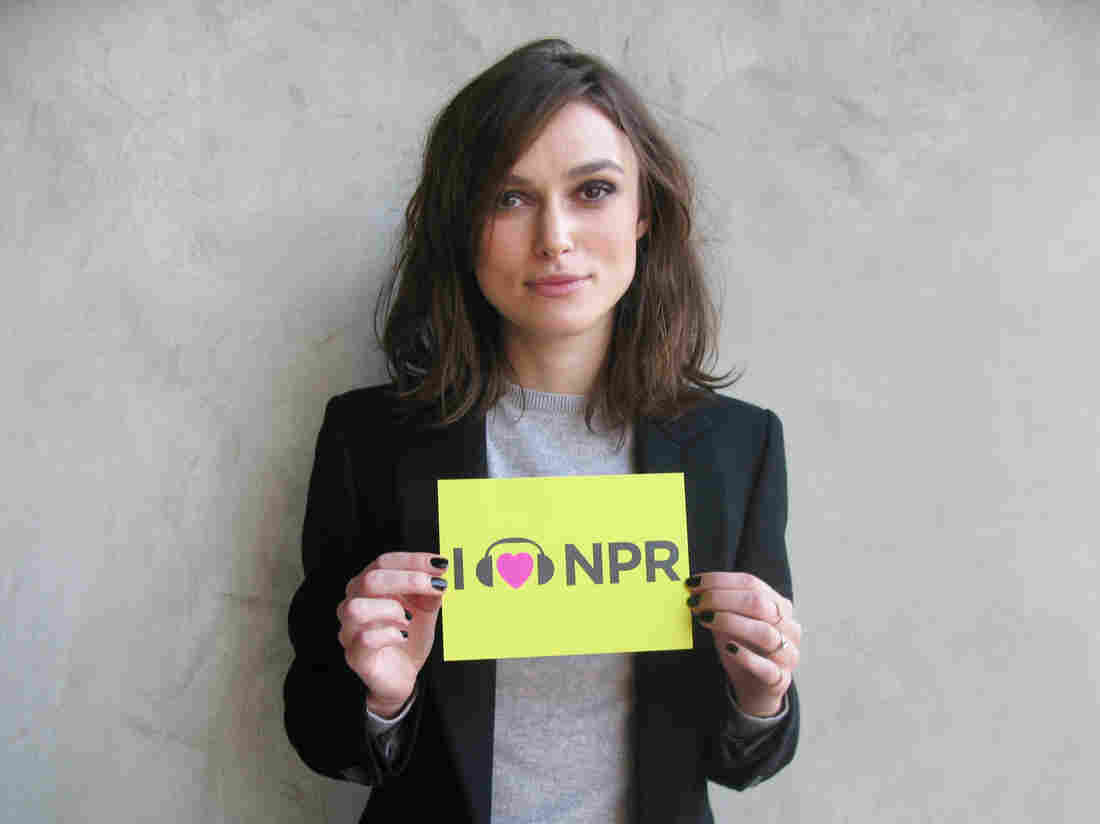 Hear the Interview
Leo Tolstoy's classic novel Anna Karenina has been made into a movie several times, and in the most recent adaptation, Keira Knightley plays the title role.
The actress came in to talk with NPR host Guy Raz on All Things Considered over the weekend about how the movie's director, Joe Wright, and his team went about presenting this familiar story in a new way; how "Anna" seems different to her than when she first read the book at age 19; and the only piece of acting advice her father (stage actor Will Knightley) ever gave her.
On her way out, Knightley was gracious enough to pose for a photo. As you can see, she's just as radiant loving NPR as she is loving Count Vronsky.