Meet NPR's 2018-19 Kroc Fellows
This week we're welcoming our new Kroc Fellows to NPR: Mayowa Aina, Henry Zimmerman, and Rebecca Ellis.
Mayowa Aina is joining us after hosting a radio show for her student radio station, graduating from the University of Washington, and working as a producer for a KUOW podcast. Henry Zimmerman comes to NPR after graduating from Iowa State University, working for three years as a weekend announcer at Siouxland Public Media, and serving as the news and talk director at Iowa State's college radio station, KURE. Rebecca Ellis comes to us after graduating from Brown University, serving as the managing editor at the Brown Daily Herald, and interning as a reporter at the Miami Herald.
The NPR Kroc Fellowship is a yearlong program designed to identify and develop the next generation of extraordinary public media journalists. It was established in 2003 through a bequest from the estate of philanthropist Joan Kroc.
Three fellows are selected each year and receive hands-on training in audio and digital journalism, including writing, reporting, producing and editing. Applicants must be recent graduates, but previous journalism experience is not required. Now in its 14th year, the program has produced more than 40 fellows, many of whom continue to work in public media at NPR and Member stations across the country.
Meet the 2018 NPR Kroc Fellows
Photo credit: Dennis Wise
Mayowa Aina (MY-oh-wah eye-nah) was born and raised in Tacoma, Washington and graduated from the University of Washington (UW) with a B.A. in International Studies, a B.S. in Informatics, and minors in Music and Comparative History of Ideas. During her senior year she wrote for the UW student news publication, The Daily, hosted a radio show for the student radio station, Rainy Dawg Radio, and penned an article for The Seattle Times about required "diversity" courses. Since graduating she has continued to work on numerous audio and oral history projects including a podcast about the effects of gentrification within Seattle's historic Central District neighborhood. This summer she worked as a producer for KUOW's Battle Tactics for Your Sexist Workplace podcast. These and other projects have introduced her to mentors, community leaders, artists, entrepreneurs, scholars, friends, and now NPR! For Mayowa, storytelling has been the key to cultivating the relationships that define a strong-knit and compassionate community. She looks forward to continuing to share the stories that connect and inspire us all.
Courtesy of Rebecca Ellis
Rebecca Ellis grew up in New York City and graduated from Brown University in 2018 with a Bachelor's in Urban Studies. In college, Rebecca served as a managing editor at the student newspaper, the Brown Daily Herald, and freelanced for Rhode Island's primary paper, the Providence Journal. She has spent past summers as an investigator at the Bronx Defenders, a public defender's office in the Bronx, New York, and a reporter for a local weekly in the Rockaways in Queens. Most recently, she interned as a reporter at the Miami Herald, filing general assignment stories and learning to scuba dive.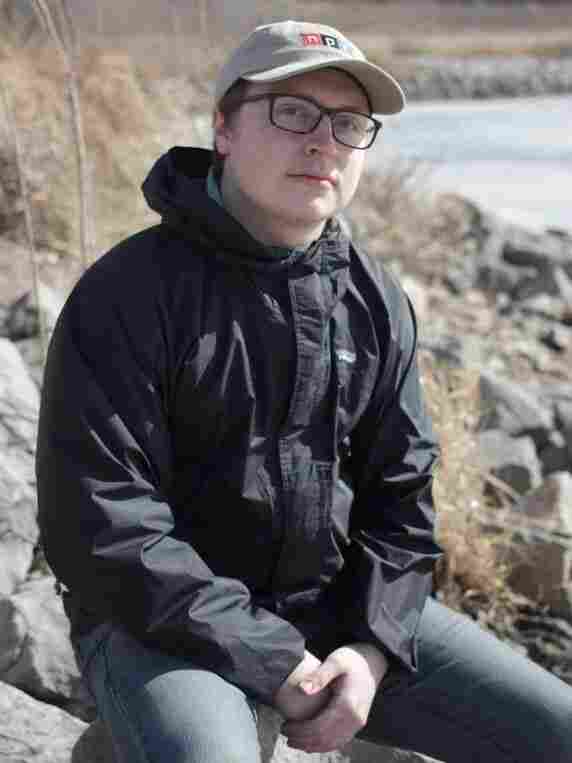 Courtesy of Henry Zimmerman
Henry (Hank) Zimmerman was born and raised in Sioux City, Iowa. He is a recent graduate of Iowa State University. There, he studied multimedia journalism and linguistics, with a particular interest in contemporary language use and sociolinguistics. Before moving to Ames for school, he worked for three years as a weekend announcer at Siouxland Public Media, where he first began reporting on culture. He continued working in radio at Iowa State University as the news & talk director at Iowa State's college radio station, KURE. In 2017, he interned at a community radio station in Dublin, Ireland, an experience that piqued his interest in modern Irish culture and history. He is a big fan of NBA basketball and in his free time, he likes to look at, and read about, modern art. Henry looks forward to covering stories at NPR about language and culture.