On The Media Interviews James O'Keefe III
For those of you who can't get enough of all the turmoil at NPR, here's an unedited 46-minute interview with James O'Keefe III. O'Keefe's hidden camera video of a lunch between two NPR fundraisers and a faux Muslim group managed to do more damage to NPR than O'Keefe ever could have envisioned.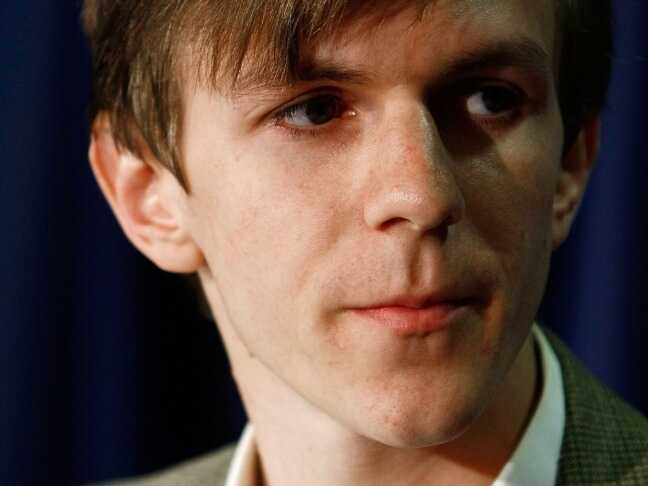 In this interview, On the Media host Bob Garfield asks O'Keefe about his tactics. O'Keefe occasionally gets angry at Garfield's questions, claiming that when some in the media question his tactics, they are "obfuscating" real issues.
Here's the tease:
If James O'Keefe is staging guerrilla theater to expose hypocrisy and hate, a la Sasha Baron Cohen of Borat fame, maybe that's no big deal. But O'Keefe claims to be acting in the tradition of undercover investigative muckrakers. Bob asks James O'Keefe about misleading editing, distorted quotes, and how much untruth he is entitled to in his quest for veritas.
O'Keefe points out repeatedly that even revelations that his NPR video sting was heavily edited don't change the outcome: former NPR chief fundraiser Ron Schiller said some egregious things. (Ron Schiller has acknowledged this.)
O'Keefe calls himself a citizen journalist, but respected journalists do not selectively edit to make a political point.
O'Keefe could have played it straight and skipped the selective editing. But that would have reduced the impact of what he clearly wanted to do: Make NPR look as bad as possible.
Dave Davies, of Philadelphia station WHYY, has a thoughtful piece that speaks to the speed with which stories break. He also wonders if NPR had had more time to digest the full two-hour video, if they might have reacted differently.
By the way, O'Keefe is asking supporters to help him defer the $50,000 cost of making the NPR sting video.