New NPR Ombudsman To Start June 1
Thought this would be of interest. Have included links with two stories about Edward. Best, ACS
Re: Edward Schumacher-Matos to Become NPR Ombudsman
I'm pleased to share the news that Edward Schumacher-Matos will be joining us as our new Ombudsman starting June 1. It's a familiar role for him; since 2007, Edward has been the Ombudsman for The Miami Herald.
Edward has spent more than three decades in journalism and has a deep understanding of the essential role that journalists play in upholding a vital democracy, and the demands reporters and editors face every day.
His career includes writing a syndicated Washington Post column; founding four Spanish-language daily newspapers in Houston, San Antonio, Austin, and the Rio Grande Valley; serving as the Founding Editor of the Wall Street Journal's successful Spanish and Portuguese insert editions in Latin America, Spain, and Portugal; and reporting for the New York Times as Madrid Bureau Chief, Buenos Aires Bureau Chief, and the paper's NYC Economic Development reporter. At The Philadelphia Inquirer, he was part of the team that won a 1980 Pulitzer Prize for coverage of the Three Mile Island nuclear power plant accident. Earlier in his career, he was with the Washington Post, reporting as a "super stringer" in Japan, South Korea, and Boston.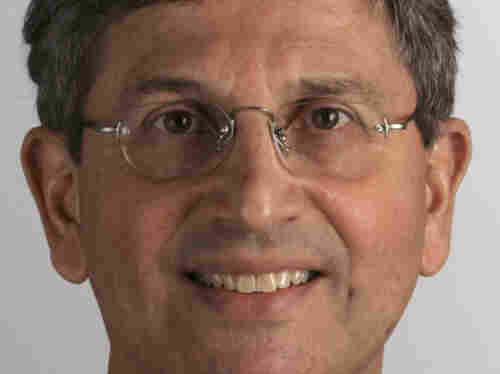 CARL JUSTE/THE MIAMI HERALD STAFF
Most recently, he has been the Robert F. Kennedy Visiting Professor in Latin American Studies at the Kennedy School of Government and a Shorenstein Fellow on the Press, Politics and Public Policy. His focus over the past year has been as the director of the Migration and Integration Studies Program at Harvard. He is a member of the International Advisory Board of IE University Graduate School of Business in Madrid and the Tomas Rivera Policy Institute at the University of Southern California. He also is active in the Council on Foreign Relations, the Americas Society/Council of the Americas, and the Inter American Press Association.
He received his MA in International Politics and Economics from the Fletcher School of Law and Diplomacy at Tufts, and his BA in Politics and Literature from Vanderbilt University. He was a Fulbright Fellow in Japan.
He grew up in a military family, and volunteered to join the Army during the Vietnam War. His service in Vietnam earned him the Bronze Star.
He's thrilled to be able to serve as the public's representative to NPR. He has great respect for NPR's incredibly thoughtful, curious, and intellectually challenging audience.
As you all know, NPR's ombudsman serves for a pre-set term. This is standard practice at many newspapers and is done to maintain objectivity and perspective on the organization and its programming and decision-making.
I'm thankful to Alicia Shepard, who has served as the public's representative to NPR during a time of tremendous growth and significant changes in our newsroom. While her focus is on our journalism, she has also addressed some of the most controversial and difficult organizational issues that NPR has faced.
She has broken new ground for the Ombudsman's office in using social media to interact with the public, and has been dedicated to reaching out to and visiting stations and appearing on local call-in programs. She was asked to stay beyond her set term, and we're grateful for her willingness to do so. Her last day is May 31.
-- Joyce Slocum, interim CEO