Changing The Game In Berkeley, Calif.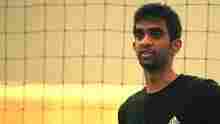 The student-led Coaching Corps chapter at the University of California, Berkeley is changing the game for low-income kids — through the power of service and sports.
Volunteers teach sport-specific skills and mentor under-served young people in Oakland, Berkeley, Richmond, and El Cerrito. Since 2006, volunteers have hosted six service events and donated more than 15,000 hours to various programs, all in the name of sports and play
Volunteers also have organized campus tours and college preparedness activities for young people, emphasizing the value of both sports and education. Student athletes on campus named Coaching Corps their official non-profit of choice.
Sheilagh Polk is director of communications for Coaching Corps. She listens to KQED.