Following An Unpredictable Road From India To Pakistan
Through hours of driving along the Grand Trunk Road in India, the NPR team rarely listened to music. Photojournalist Kainaz Amaria explains that's because there was already so much to process.
"Looking out the window is a picture show," she explained over the phone from Delhi. "You see so much humanity, kids playing cricket, cows, women on motorcycles with newborn babies in their arms. There is no need to put in a DVD or music. You just feel the rhythm of the road and you're in awe."
All photos by Kainaz Amaria for NPR
Amaria, a freelancer NPR hired for the project, just completed the final leg of the Indian stretch of the trip. Above, you can see her latest batch of road diary photos, carrying us from Amritsar to the border with Pakistan at Wagah. These curious images should give you a taste of what's to come. Amaria has been traveling with NPR reporter Phil Reeves and producer Nishant Dahiya in a white Toyota van, stopping along the way to report stories that will run in a few weeks.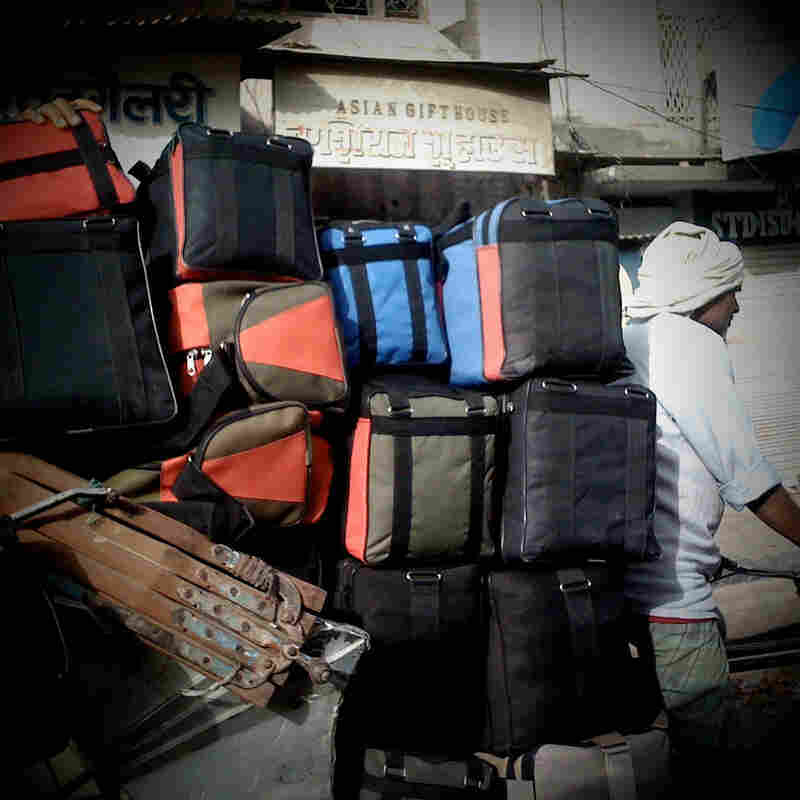 The Grand Trunk was unpredictable. At some points "our heads were just bobbling back because the roads were in such poor shape," she says, but at other points it was smooth sailing along a well-kept modern thoroughfare.
What impressed her most, she says, was the amount of goods that travelers manage to pack onto their vehicles.
"You are driving and seeing these trucks full to the brim. They use every inch of space, to the point that we must have passed 7 or 8 trucks where the axels just broke because they were so heavy."
She was left perpetually wondering how the packages managed to stay put.
Next week, NPR staff photographer John Poole takes over for Kainaz on the the Pakistan leg of the journey. If you missed the gallery from the first part of the India trip, you can find it here.