Word On The Street: Photos Of People With Words
Believe it or not, this photo, which appears to be a snapshot, was actually several weeks in the making: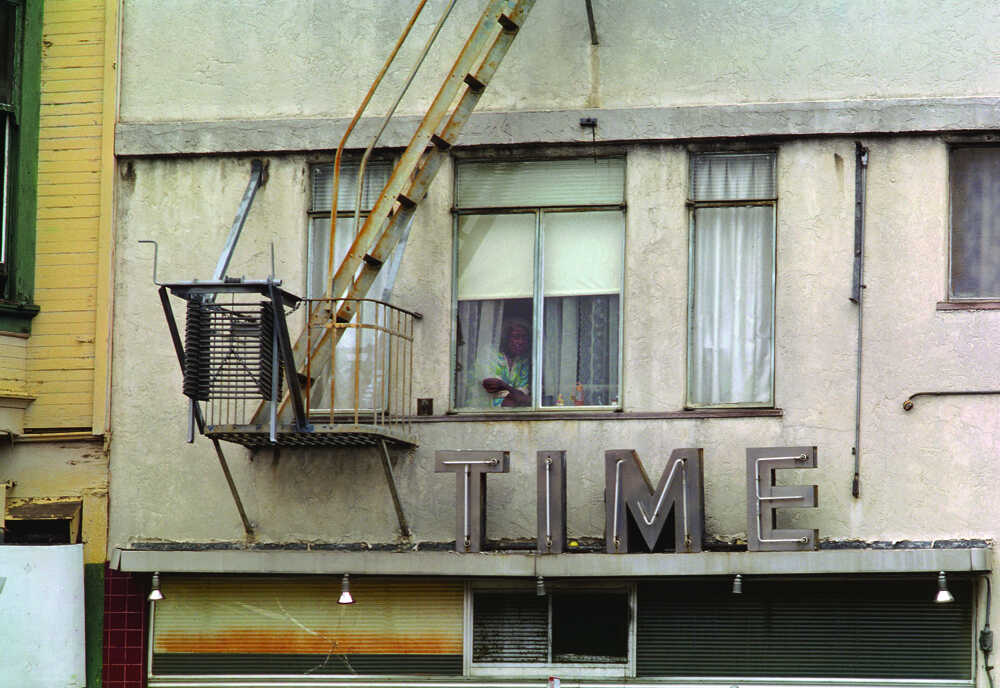 Photographer Richard Nagler writes in his new book, Word On The Street (Heyday, 2010), that in the late '70s, he was wandering the streets of Oakland, Calif., working on another project:
"I came across an old building ... that had the single word TIME bolted to it in large letters. ... As I looked up, an elderly woman gazed out a window near TIME, but she quickly closed the curtain when, I thought, she saw me across the street with my camera. I was struck by the power of the scene I had just witnessed, and frustrated at not having been able to record it on film."
Nagler went back to that very spot several times over the next few weeks trying to capture the moment. "The scene evoked in me thoughts of mortality and the relentless passages of time and life. The juxtaposition of the person and the word held a quiet poetic beauty in its pathos and sadness."
After several tries, he got the image. And it was the beginning of a series that has been in the works for more than three decades. Each photo contains a single person with a single word, offering both playful and profound reflections on life. "Every one of these picture poems brings to my mind a haiku," Allen Ginsberg, a friend of Nagler, once said.
You can analyze the photos ad nauseum, or just enjoy the coincidences — the decisive moments — that each image represents. You can see more on Nagler's website.