Snowbound: Submit Your Photos
A blizzard, billed as one of the worst in decades, has whipped across more than a third of the country, leaving motorists stranded, schools canceled and commuters snow-bound.
We want to see your photos! Submit them to our Flickr group pool — or send your links in a Twitter mention to @nprpictureshow. Here are a few that have trickled in via Flickr: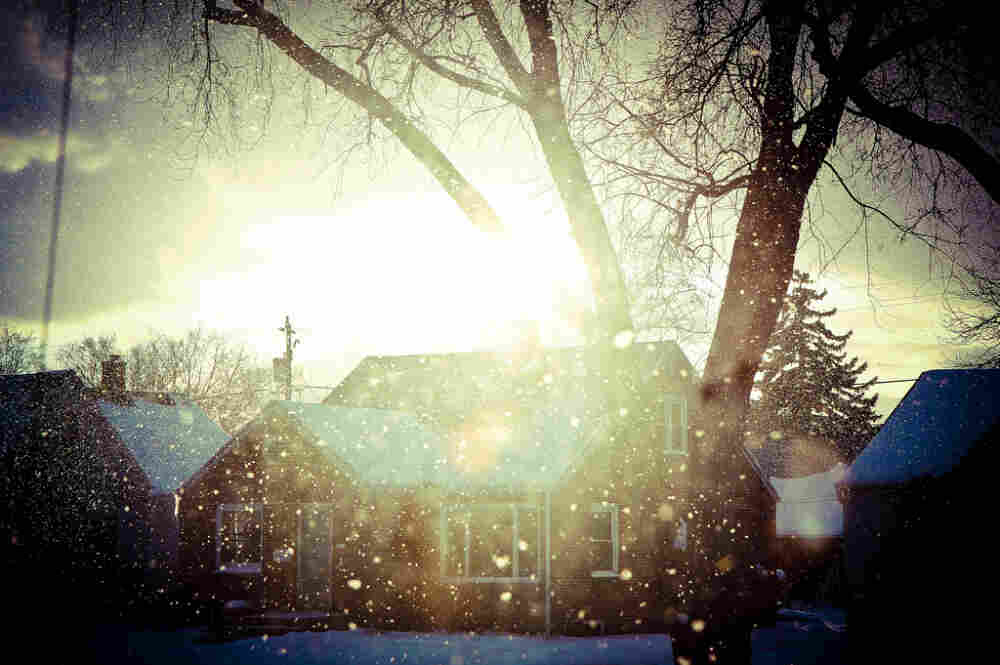 ---
"Stumbled upon this scene while on a walk through Green-Wood Cemetery [in Brooklyn]. It took a minute to comprehend that it was, in fact, a wedding in a cemetery. Waited 10 freezing minutes for the couple to exit the chapel and get this shot. It began to snow the very moment they stepped outside and stopped a few minutes later."
---
"It's the 2011 Snowpocalypse here in the Chicago area ..."