Antarctica In Color, 1914
When Sir Ernest Shackleton set sail for Antarctica on the ill-fated Endurance expedition in 1914, he brought 27 men with him, among them a cook, a biologist, a carpenter, two surgeons — and one tough-as-nails Australian photographer: Frank Hurley.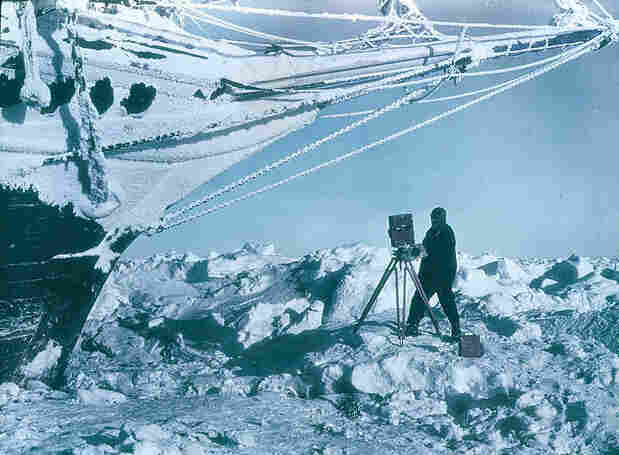 Hurley had already been to Antarctica and would return several times thereafter, shooting most of his work in black and white. But one collection, from Shackleton's Endurance expedition, is one of the earliest forms of color photography.
The Endurance became trapped in ice, was finally crushed and sank— and Hurley's color photo equipment, all 40 pounds of it, had to be abandoned. For the next nine months until they were rescued, Hurley used only a pocket camera and three rolls of film.
Shackleton insisted that they only bring a portion of the heavy photographic plates back with them. He and Hurley selected the 120 to bring home, and the rest, about 400, were smashed and left behind.
Frank Hurley/State Library of New South Wales