What Did A '40s Census-Taker Look Like?
Hansel Mieth /Time & Life Pictures/Getty Images
We've been looking back to 1940 a lot this week. The census from that year has just been opened to the public, online and fully searchable. Life is looking back at 1940, too. Specifically, at an article (and the photos, of course) that appeared in the March 17 issue of that year.
Today, the value of that census is clear, but back in the day, there was some hemming and hawing before it was to take place. The aforementioned Life article explains:
Though the census has been taken every 10 years since 1790, last week it was front-page news. In the Senate, in letters-to-the-editors and letters-to-Congressmen rose a chorus of outraged squawks — led by Republican Senator Charles W. Tobey of New Hampshire — against "bureaucratic snooping" represented by some of the 1940 questions, particularly those about income and mortgages.
In the summer before 1940, it turns out, a crew of census-takers spread across St. Joseph and Marshall counties in Indiana to do a test run of proposed questions for the 1940 census. As Life reads, the purpose was "to see whether any of the questions proposed for the 1940 census were too difficult or too objectionable to answer."
Questions like: How much do you earn? How far did you get in school? Do you have a bathtub or shower?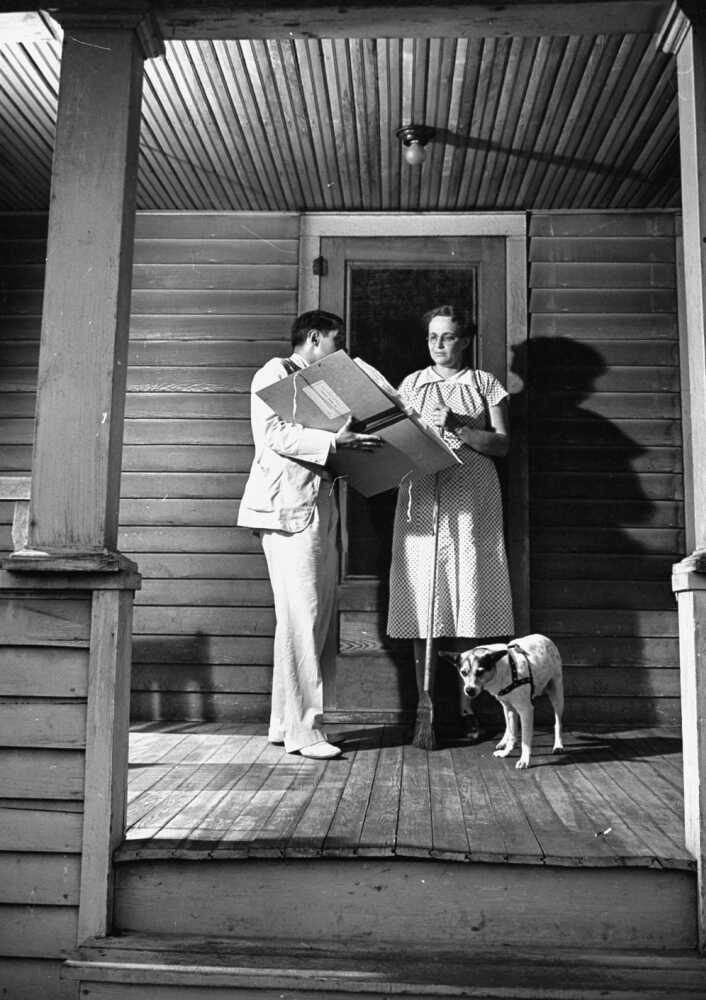 Naturally, Life dispatched a photographer as well: Hansel Mieth, born in Germany and known for her images of the 1930s and '40s working class. The photos that accompany the 1940 magazine article are charmingly posed — apparently acceptable practice. You can see more of these in the full gallery on Life's website.
They were posed in part because Life would not have been able to photograph the actual census questioning, which was conducted in strict confidentiality. The magazine would have revisited the census interviewees independently to get explicit permission for photographs — and to pose the hypothetical census questions.
Today, we can see exactly how these people responded by looking at the census data directly. Beyond that, we can infer even more about 1940 from these photos alone: Black-and-white film reigned, posing photos was A-OK, and apparently census-takers wore dapper white suits and carried comically large notebooks. Oh, the good old days.
(While you're at it, take a spin in our 1940s time machine.)