Satellite images show devastation from tornado in Rolling Fork, Mississippi
Satellite images released by Maxar on Sunday, March 26, show devastation in Rolling Fork, Miss., after a deadly tornado tore through the town Friday night.
Maxar collected images from the town on Sunday and compared them to images collected on Dec. 27, 2022, to show the destruction caused by Friday's tornado.
Satellite image ©2023 Maxar Technologies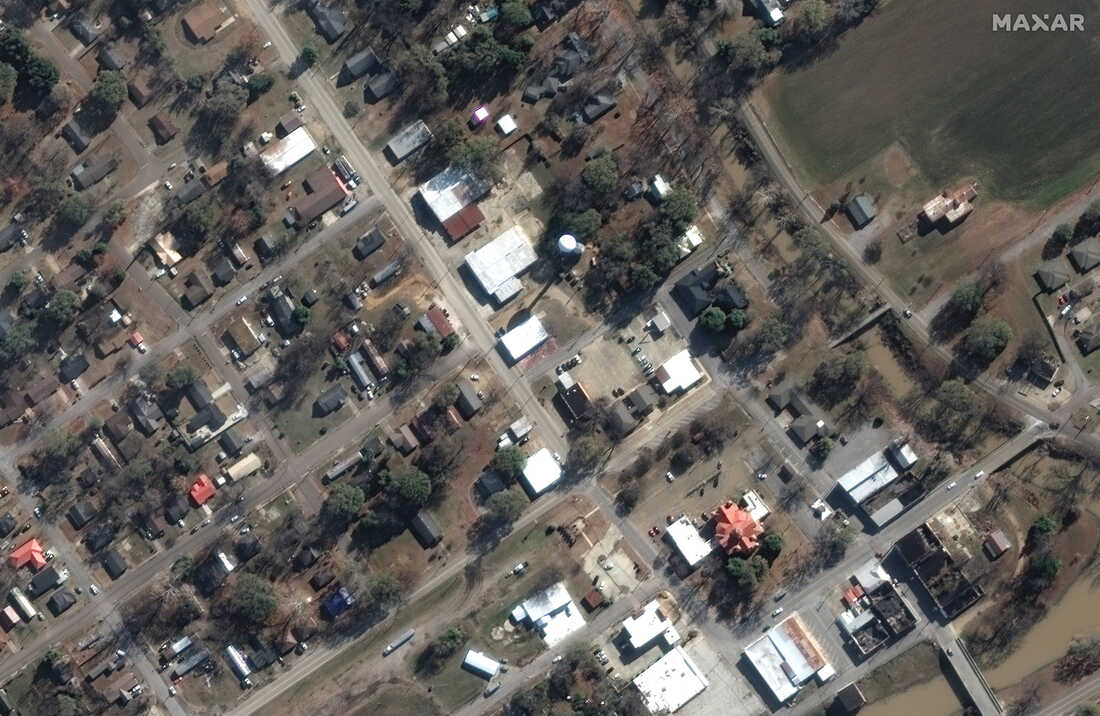 Satellite image ©2023 Maxar Technologies
Extensive damage to buildings, homes and infrastructure can be seen across the area as the tornado moved from the southwest to the northeast directly through the town, Maxar said. At least 25 people were killed and dozens more injured after multiple tornadoes ripped through western Mississippi, officials said.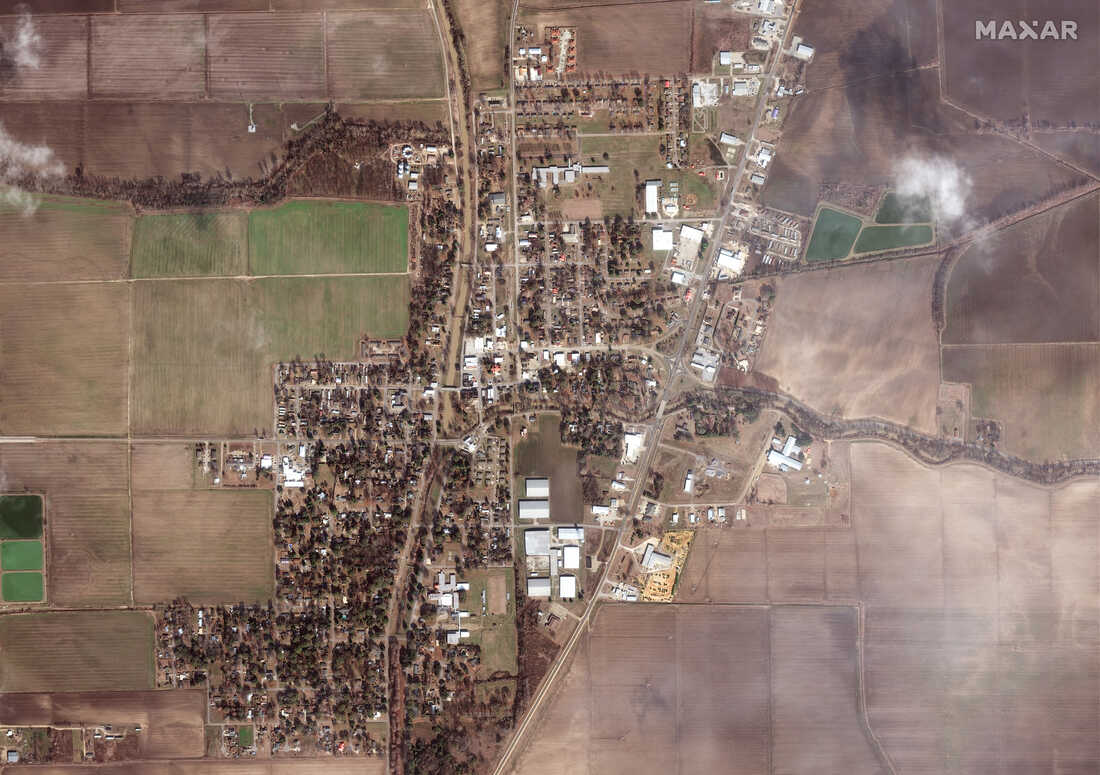 Satellite image ©2023 Maxar Technologies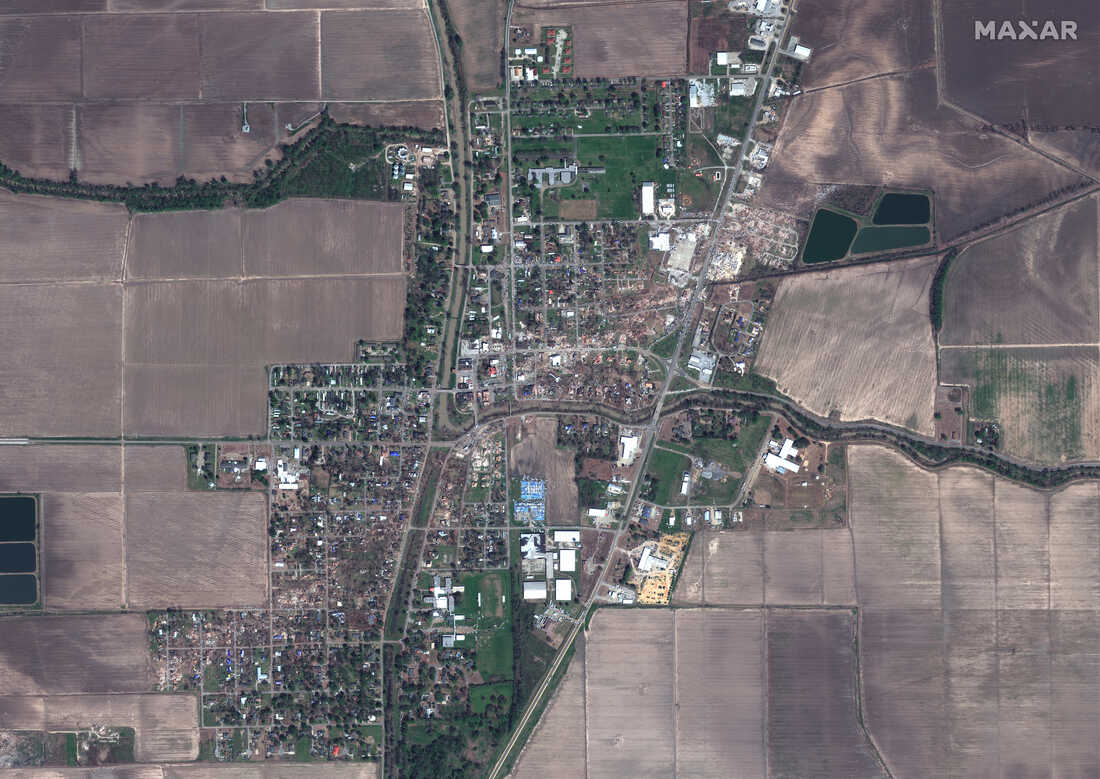 Satellite image ©2023 Maxar Technologies