On This Day In 1943: Chicago Re-Elects Mayor Edward Kelly
April 6, 1943: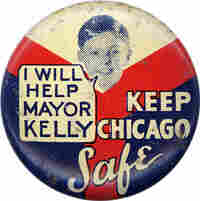 Chicago Mayor Edward Kelly, a Democrat, is re-elected by more than 115,000 votes over Republican George McKibbin, the Illinois finance director.
Kelly became mayor in 1933, following the assassination of incumbent Anton Cermak. When Kelly completes his term in 1947, he will have served longer than any previous mayor of Chicago. And he would want to run again. But amid charges of rampant corruption in his administration, Kelly bowed to pressure and retired.
Today in Campaign History is a daily feature on Political Junkie.