GOP In New Orleans: Battering Barack, Savoring Sarah
NPR political correspondent Don Gonyea is in New Orleans, attending the annual Southern Republican Leadership Conference.
The party faithful are discussing President Obama's performance in office — guess what, they don't like what they see — as well as talking about 2012. And whenever there is talk about 2012, the conversation quickly turns to Sarah Palin, who gave a speech there this afternoon.
Also worth pointing out are the potential White House wannabes who are not there — such as Mitt Romney (book tour), Tim Pawlenty (though he will appear via video) and Mike Huckabee (focusing on his show on the Fox News Channel).
But it's not that Palin has the spotlight to herself. Other possible candidates are there as well, such as Rep. Ron Paul of Texas, fresh off his strawpoll victory at the Conservative Political Action Conference earlier in the year. Also there is former House Speaker Newt Gingrich, who was unsparing in his criticism of Obama. Here's Don's first-hand report:
Yesterday may have been somewhat low key, but there was no absence of red meat, mostly supplied by Gingrich and Liz Cheney ... A lot of the rhetoric I heard sounded straight out of Tea Party rallies ... Much was directed at Obama, with Gingrich saying Obama is running a "secular, socialist machine". Health care bill is "grotesque" (Gingrich) and "one of the most arrogant power plays in recent U.S. history" (Cheney). Gingrich also called Obama "the most radical president in history" and the "worst since Herbert Hoover." He "coddles" terrorists (Gingrich), while wanting to give them lawyers (Cheney). ... The audience, while friendly, was not raucous. I never witnessed a big standing ovation. Obviously they are waiting for today's speech by Palin [being given as this is posted].
The doors opened 90 minutes before her speech and the crowd literally rushed in, scurrying to get the best seats. To me it seemed like general admission to a rock concert at a sports arena. Every chair had a piece of caribou jerkey (teriyaki flavor), from Alaska, courtesy of SarahPac.
Outside two potential candidates not here have a presence. A woman with a Mitt Romney hat is working the crowd trying to win support for him in the straw poll (results come Saturday night). There is a HuckPAC booth promoting Mike Huckabee. There are also SarahPAC volunteers handing out small leaflets telling people to vote Palin.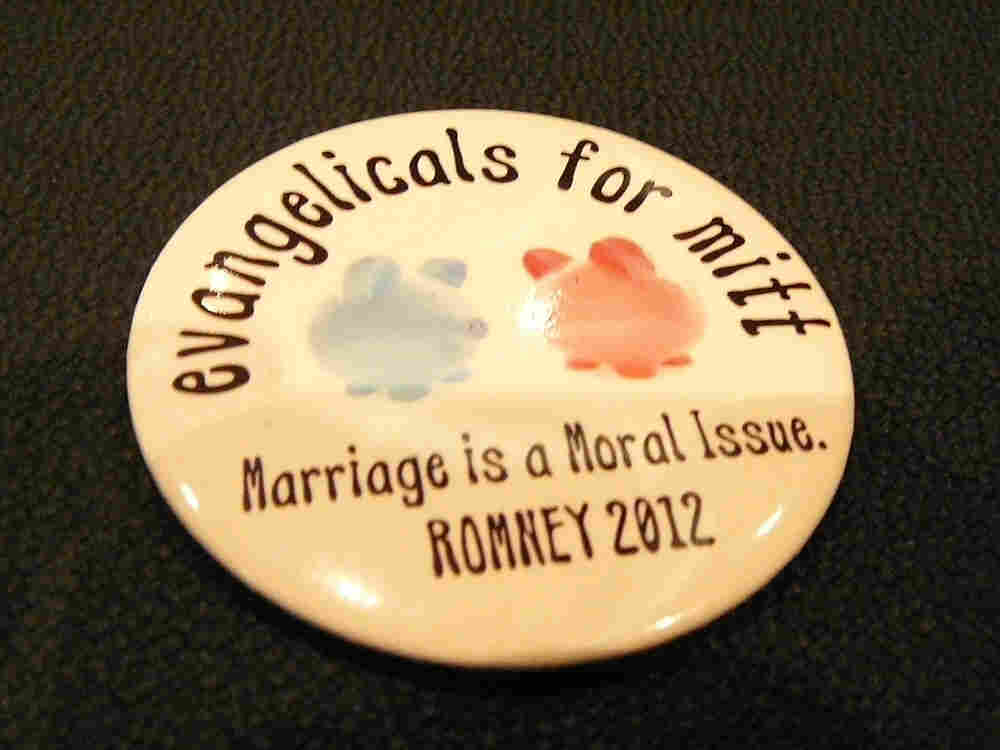 Gingrich last night was coy when an audience member asked if he is running in 2012. He'll decide in February, he said. He insists the only thing that matters is working now to make sure Republicans make big gains at all levels in this year's elections.
There has been some buzz here about Michael Steele. The predominant feeling among people I've talked to so far is that it'll blow over ... that he's made mistakes, but it's not hurting the party in what they think will be a big, big year for the GOP. But some worry the Steele stuff is a distraction. I've heard worries that the party could be on the verge of a really big year if it weren't for Steele and the possibility of the GOP shooting itself in the foot.
Some also voiced concerns about Obama getting his "mojo" back. They remain confident they can beat him on the issues. But they also say his health care win was a reminder of how politically formidable he is, and to underestimate him would be fatal.
I was about to say that, although I've only been here one day, I have yet to hear any mention of Katrina. But Sarah Palin just mentioned it now.