We've Been Misled! No One Won Iowa!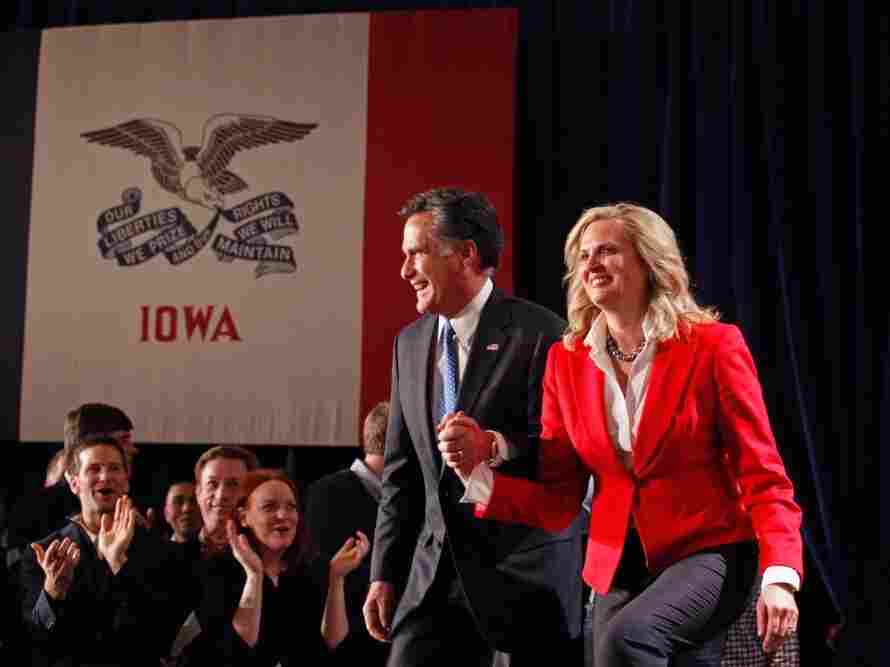 Chip Somodevilla/Getty Images
Our audience is a fastidious bunch—informed and outspoken. I love you, if for no other reason than you make my job easier by finding the dust under the carpet in NPR's coverage. But I wasn't so sure that I appreciated one such careful listener who wanted to re-visit the Iowa coverage.
Enough already! I agreed with all of you who wrote that you were tired of wall-to-wall caucus news. Iowans themselves must be gagging. But listener Ray Lurie, who is not from the state, raised a good question on language. Lurie is from New Haven, CT, which may mean that he is a smartypants from Yale. You read below. He notes that no one actually wins any delegates from the caucuses.
We've been had, I thought. This really is a reason to revisit the election. And so I asked Ken Rudin, NPR's Political Junkie columnist, what gives. He was just returning from the Hawkeye State and answers further below.
Wrote Lurie:
I'm writing to complain about deceptive and misleading reporting on NPR about the upcoming caucuses in Iowa. NPR constantly talks about who will "win" in Iowa. In fact (if I have the facts right, that is), no one really wins anything in the caucuses. Not a single delegate is selected. Instead, the caucuses are selecting delegates for county caucuses, which then select delegates for the state convention, where (finally) delegates are actually selected--at least, this is what I recall from 4 years ago, when NPR did provide somewhat more accurate reporting about the caucuses.

Even if delegates for the national convention were selected (and here I'm thinking of NPR's reporting on New Hampshire and later states), though, the term "win" is severely misleading in the way that NPR reporters are using the term, since the state isn't 'winner take all"; that is, the "losers" also "win" delegates, simply fewer of them. NPR's use of the term "win," then severely misleads its listeners about what is happening and should be dropped in favor of more accurate terminology.
The Junkie responds:
The listener is correct. Nobody actually "wins" in the Iowa caucuses, since no actual delegates are at stake. That, as the listener points out, comes later in subsequent county caucuses and the state convention. When we talk about "winning" in this case, it's who comes out on top. You have the most votes, you win. Of course sometimes, because of the expectations game, you can lose and still "win"—see Clinton, Bill, New Hampshire 1992.

And so while it's accurate to say nobody really wins in Iowa, we could extend that argument to say that nobody really "wins" in the November presidential election; there is no real winner until the electoral college awards its, well, electoral votes in December.

But if the listener is making the case against the never-ending desire by the media to declare winners and losers in advance of the actual proceedings, he won't get an argument on that from me. We have anointed winners for months now, many of whom are no longer in the real hunt for the nomination. And one widely dismissed as a loser—Rick Santorum—did pretty well for himself in Iowa.
So there you have it—there really wasn't a "winner" in Iowa. But wait. What, then, do we say Romney did? I dare you to come up with a good answer for a headline. Smartypants.