On Being A Proud Member Of The 'Democrat Party'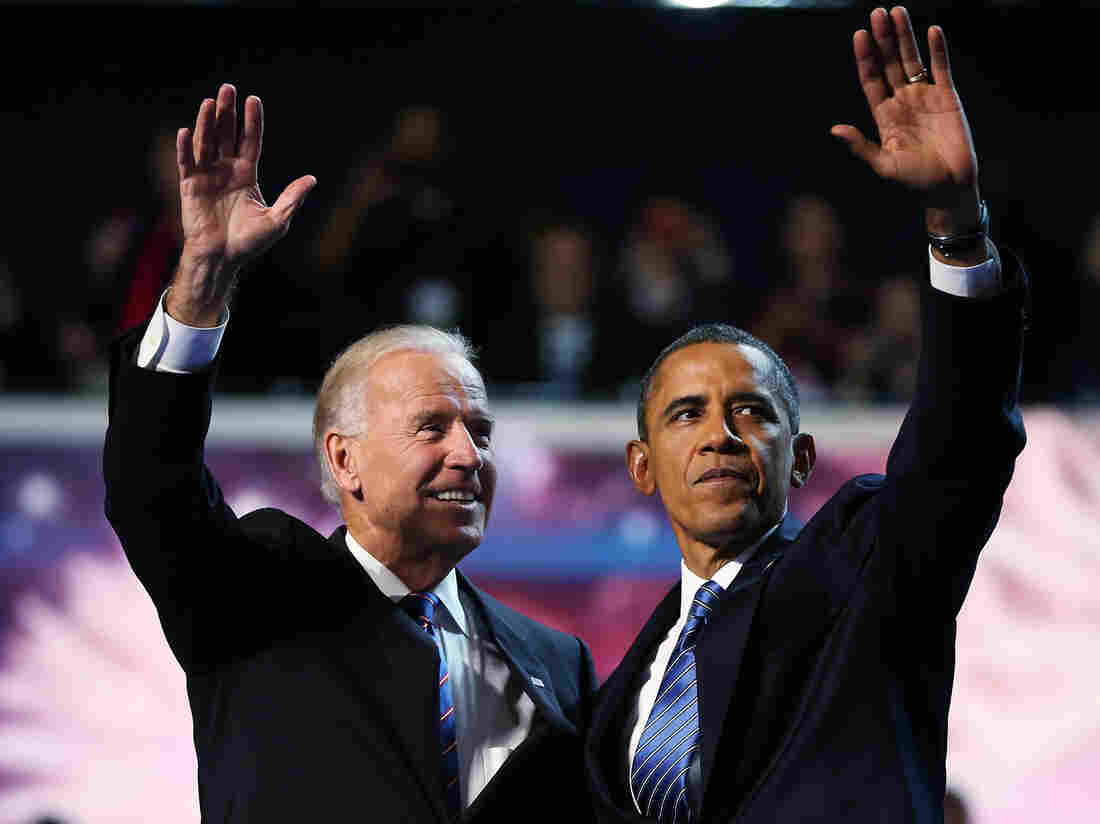 Tom Pennington/Getty Images
I dare not review my life's writings because I am sure that I have offended a large part of our electorate by using that odoriferous phrase, "Democrat Party."
Probably more than once.
Complaints about its rearing its head on NPR trickle in this campaign season. There was this, for example, from Janice Ingram in Lakeland, TN:
I am highly, highly offended by a newscast I just heard at 12pm EDT on the subject of politics. A reporter from Ohio was discussing the fate of a complaint about voter suppression there. She mentioned that the complaint was filed by the "Democrat" Party. This is NOT the name of that party; it is the denigration thought up by the Republican Party. An NPR reporter ought to be educated enough to know this, and she ought to be required to apologize.
Ouch.
I am sorry, Ms. Ingram, for my past transgressions. I promise you that they were not intended to insult but grew out of ignorance. And I even teach journalism at Columbia University's Graduate School of Journalism.
I am happy to report, however, that my NPR colleagues seem to be better informed than I. My assistant, Lori Grisham, and I have tracked down the complaints and have found that the nasty word was not used in any of the recent perceived instances. I am afraid that the offended listeners heard something that was not there, which is not unusual, especially when the difference between correctness and degeneracy is a two-letter syllable, --ic.
'Democratic Party' is correct. 'Democrat Party' has a long and infamous history as a slur slung by members of the party supported by that other great slice of the electorate.
Ms. Ingram thought she heard an NPR reporter say the offensive version in one of the hourly newscast reports. But as the executive producer of newscasts, Robert Garcia, reported back to us: "The Ohio reporter's [script] and the actual broadcast both confirm that the correspondent used the correct term 'Democratic Party' on two occasions in the report."
I do appreciate the complaints, however, because they forced me to learn some history I didn't know. My predecessor, Alicia Shepard (OK, so she's smarter than I am) wrote on the subject in 2010 and found that the term 'Democrat Party' goes back to 1940, when Gov. Thomas E. Dewey was running against President Franklin Delano Roosevelt. The needling didn't help; Dewey lost. But as William Safire later wrote in the New York Times: "Why, Republicans asked for years, should we allow the Democrats to get away with the adjective 'democratic."'
Especially when it made Democrats apoplectic. "As a result," Safire added, "partisan Republicans, especially those who had been head of the Republican National Committee, called the opposition 'the Democrat party.'"
Republican Sen. Joseph McCarthy in the 1950s and former House Speaker Newt Gingrich in the 1980s kept up the tradition. President George W. Bush also occasionally used the wrong label, but told NPR he had no idea it was an insult. Bush was an even worse grammarian than I am.
If you are a student of mine, this does not give you a free pass to skip using the AP Stylebook.