Liane: Wait Until Next Week's Show
Our first Yellowstone piece airs today. Producer Laura Krantz did an amazing job pulling together the narrative out of hours and hours of tape. Wait until next week's show. You'll get to hear how the Old Faithful Inn was saved and hear a survival story from a firefighter about how he and his colleagues were trapped in the blaze.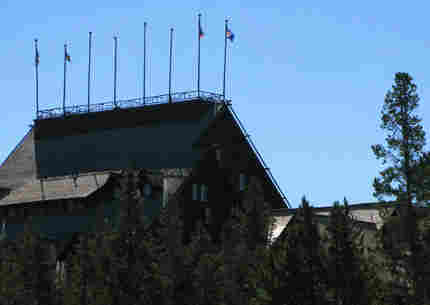 Although I get an extra day off this week because of the Labor Day Holiday, Thursday I have to hit the ground running. We are going to have a performance chat with The High Kings - nothing like a little Irish music to get the juices flowing. Then, a chat with Joan Baez. This will be a little different because many of the questions will be from our listeners. But wait, there's more. Greg Kinnear is starring in a new movie, " Flash of Genius". Its the story of Bob Kearns who invented intermittent wiper blades. He sued the major car companies for stealing his idea. I saw the movie this past week, and it is a compelling story. I'm used to seeing Kinnear in comic roles, so I'm looking forward to talking to him about this one. He'll be in our Washington studio. I love my job.