Shrimpers Turn to Social Media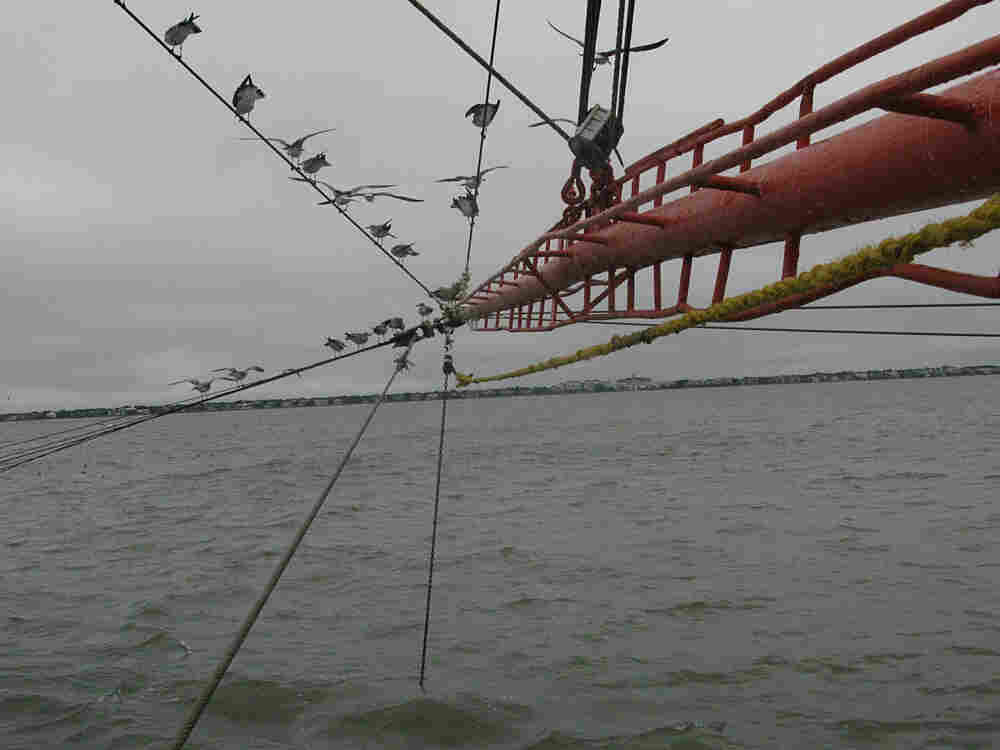 It wasn't even 6 a.m., and I knew I might be in trouble when Captain Wayne Magwood turned to me and said if you're ever going to get sick on a boat, this is where it will happen. There's the seafood smell, he explained, plus the fact that shrimp trawlers have a particularly hard roll in the waves.
I sat down in the deck house kitchen, gazing out the window where the lights on shore moved up and down as we rocked. I had to lean back and close my eyes. I'd been deep-sea fishing before but never experienced anything like this. I watched the crew at work, smoking cigarette after cigarette, and wondered at their fortitude.
This was my first hour on the Winds of Fortune, a shrimp boat based on Shem Creek in Mount Pleasant, South Carolina. We had a long day ahead of us. Captain Magwood — mustached, dressed in two flannel shirts, his hair curled by the salty air — sat in the captain's chair, guiding his boat through the dark, twinkling lights bobbing on the waves.
But Captain Magwood's work doesn't begin and end on the boat. Competing with a huge supply of overseas, farm-raised shrimp, Magwood is leading the way to market his shrimp — both on the docks and online. His market recently created a Facebook fan page for his shrimp, which, at the time of this post, has almost 600 members.
They keep it updated with the size of each day's catch. On September 28, for instance, they wrote: "anyone wants large heads off 50lbs or more 5.50 per lb. today only." And on October 2: "Capt. Wayne got 1,000lbs today! Awsome day. We needed it."
Of course, they haven't given up on more traditional means of spreading the word about their product. These stickers have been around for a number of years and show up on bumpers all over the state — and beyond: