Anousheh Ansari Dreams of Stars
When Anousheh Ansari was a little girl in Tehran, she used to sleep on her family's balcony, and look up at the stars, twinkling over Mt. Damavand. Her family was having tough times: her parent's marriage was breaking up, while Iran's clerical revolution had closed her school, and seemingly ended her dream of becoming a scientist. The stars were Anousheh Ansari's refuge.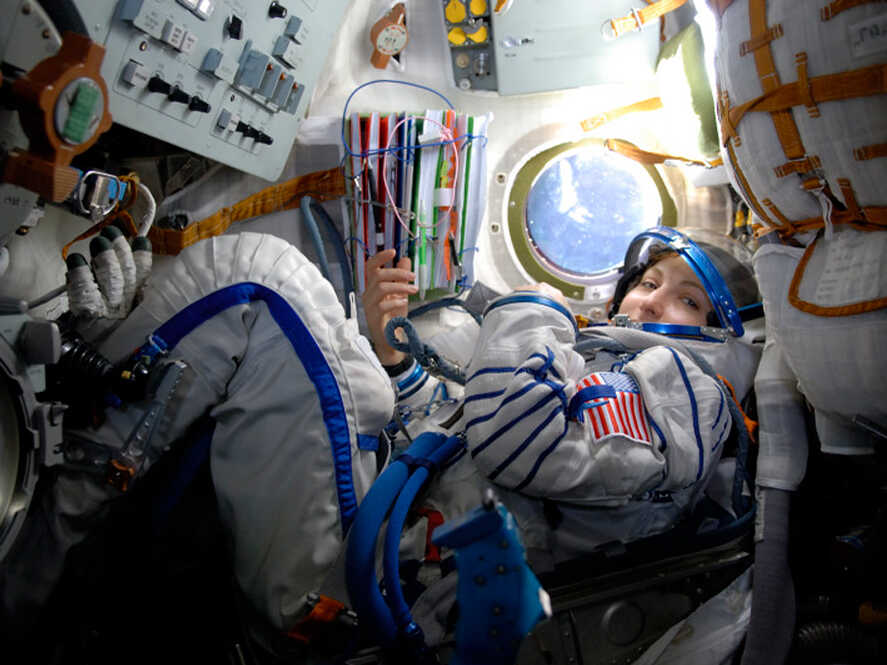 She and her family were able to get out of Iran and come to the United States. She studied electrical engineering and computer science. She and her husband, Hamid, reconditioned and sold used cars, but eventually founded a telecom company that made them a fortune. And in 2006, Anoush Ansari bought a ticket to the stars: she got a seat on a Soyuz mission, and became the first self-funded woman to fly on the International Space Station, and the first Muslim woman in outer space.
But don't call her a space tourist. She's not a fan of that label.
"You got through the same training as the astronauts, so I don't think it's a fair terminology," she told Scott this week.
While in space, she conducted experiments, kept a blog, and sent videos back to earth. Here, she calls her trip a "spiritual" experience:
Ansari and her family are the sponsors the Ansari X-Prize, a competition that offered ten million dollars to the first non-government group to launch a craft into space twice in two weeks.