A Medical Crystal Ball : Blog Of The Nation You can take a variety of tests to determine what diseases lurk in your future... do you want to know?
A Medical Crystal Ball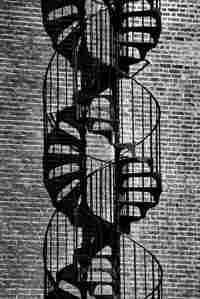 Our bodies are full of untold secrets about our futures. Turns out, predispositions for various diseases are plain as the nose on your face... If only someone takes a look at your DNA. OK, that's simplifying things, but there are now a variety of tests you can take to see if, say, a family history of breast cancer means you'll get it too. Or if you're going to pass cystic fibrosis on to your kids. Have you gotten tested? Do you want to? How much do you want to know about your medical future? What if one day, there's a test that will tell you how long you'll live (barring accidental death, of course)? Would you want to know? Is there a difference between knowing for yourself, and knowing about what genetic markers you could saddle your kids with?