Sunshine State, Here We Come! : Blog Of The Nation The political junkie talks feisty debates, South Carolina, Florida, and how likely you are to vote with your wallet.
Sunshine State, Here We Come!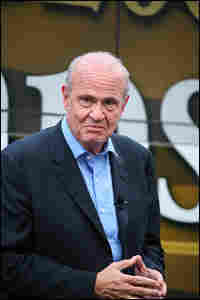 On Saturday night I was at election HQ here at NPR, ready for the concessions, and thank yous, the exit polls, and final counts... But, very little actually happened. Most of the speeches we did hear came after our deadline*, when the final (and very close) tally came in from South Carolina. I suspect that will be a common theme in the states still to caucus or vote... Races on both sides too close to call until late in the night. The exit polls told one clear story, though: That the economy is the most important thing for many voters right now. And given the mess on Wall Street yesterday, that's likely to continue. Is the economy the most important issue for you in this election? Is it driving you to a different candidate than you expected?
*NPR's Super Tuesday special will be live till 3am Eastern, though, so tune in for all the excitement!