Special Coverage: White House Press Conference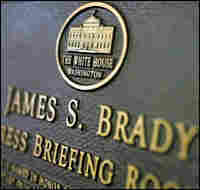 Earlier this morning, we got word that the president plans to hold a press conference. He'll step up to the podium in the James S. Brady Press Briefing Room at 10:05 a.m.
Neal will anchor NPR's special coverage, which will be available on many NPR member stations, and at npr.org. And I'll blog about the conference here, in real time.