The Truth is Just As Tricky As Jack Nicholson Said It Was : Blog Of The Nation Can you handle the truth?
The Truth is Just As Tricky As Jack Nicholson Said It Was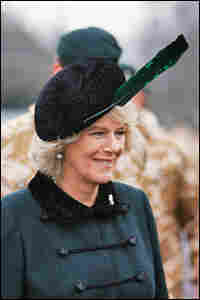 Imagine, if you will, a benign social situation. Let's say your good friend is sporting a new haircut, a haircut that does not flatter her. She is not the sort who should wear bangs. She may have discovered this uncomfortable fact herself after looking in the mirror — perhaps she has even called you in a flood of tears to come over and see the offending hairstyle in person. Like any good friend, you've picked up your arsenal of aerosols, jumped in the car and hurried over. Tear-stricken, your friend greets you at the front door, looks you in the eye and asks, "Is it as bad as I think?" Sigh. It's worse.
So here's the tricky thing. If you were to tell a lie, and reassure her that she looks just like Anne Hathaway in The Devil Wears Prada post-makeover, she's likely to see through your charade. But who on earth wants to tell the truth if it's likely to hurt just as badly? You see the pickle, no doubt. And the rough thing is, a haircut is as benign as I can get — what if the truth in question is about an affair, a health issue, a hurtful opinion, a betrayal? So today, folks, be honest. When should you tell the truth? When do you want to hear it? And when, in that uniquely human way, is it okay to do the wrong thing — that is, lie — for the right reason?