Ron Paul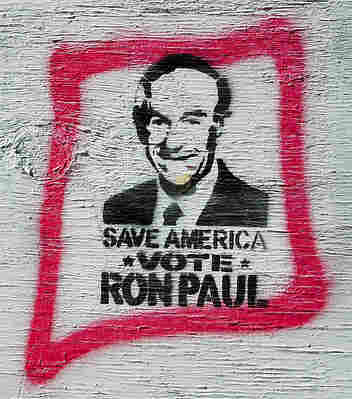 Without fail, we receive several phone calls from supporters of Rep. Ron Paul, urging us to devote more time to his campaign for the Republican nomination, to talk about his platform, to invite the
man himself to be on the show.
On this blog, readers have also asked us to give more time to "Dr. No." In February, Brandon, one of our listeners, wrote this:
I'm a bit bewildered, amongst all the discussion of the Republican field and the supposed lack of anyone with real conservative appeal, that NPR has had zero discussion of Ron Paul. He has the most conservative credentials out of any of the remaining candidates. I feel the only reason that the conservative base is not flocking to his campaign is that he is consistently marginalized or left out of the discussion, as he has been from this program. I'm really disappointed that his name hasn't even come up.
For the record, Rep. Paul has been a guest on our show. And we'll have him on air again, come Wednesday. He'll join us from the Newseum, here in Washington, to talk about his campaign and his new book, The Revolution: A Manifesto.
To the Ron Paul supporters reading this, if you're going to be in our neck of the woods, there are a few seats still available for the show on Wednesday. If you'd like to attend the broadcast, drop us a line.