Struggling with Style - Ta-Nehisi Coates : Blog Of The Nation Ta-Nehisi Coates grows up, on the mean streets of West Baltimore...
Struggling with Style - Ta-Nehisi Coates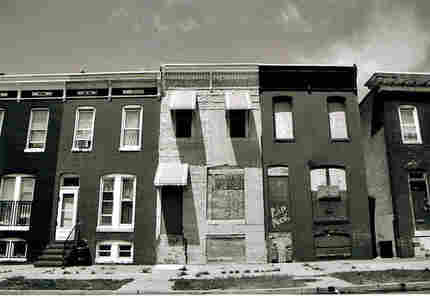 It was the Age of Crack, when black inner cities were rife with murder, gangs, and violence. West Baltimore was one of those cities-- it offered staggering dangers and temptations to its youth -- like the young Ta-Nehisi Coates. In his memoir, The Beautiful Struggle, Coates describes his coming of age in Baltimore. Through tough-love, Paul Coates, Ta-Nehisi's father, was a steadfast guide for his seven children. A former Black Panther leader and Vietnam veteran, he taught them righteousness through Afrocentric literature. Ta-Nehisi was bound to the lyrics of Chuck D and Public Enemy, the hypnotic drumming of the djembe, and the legends and stories from his father's basement publishing business, Black Classic Press. Ultimately, our hero made his way to what he describes as Mecca -- Howard University -- and the pages of some of the nation's top publications. If you came of age in the inner city, what was it like for you? Tell us your story.