Revisiting 9/11, Seven Years Later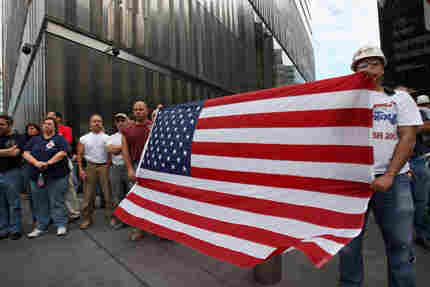 Today is the 7th anniversary of the attacks on 9/11. For some, this day is a time to remember lost loved ones. For others, it's become a day rife with superstition, mostly for people flying in and out of big cities with high profile landmarks.* Yet still for others, it's a day they would like to file away and never think about again. And I wouldn't be surprised if there was an indifferent contingent out there that thinks, "Enough already! I can't hear anymore about 9/11!" But it's an anniversary that is almost inescapable -- you can't turn on the news without hearing mention, and there are stories on the front page of every newspaper. 9/11 looks different depending on who, and where you are... and on who, and where you were.
So tell us, what does this day mean to you?
* Ahem, that would be me, tonight, at 5 pm. Fingers crossed.