April 20th Show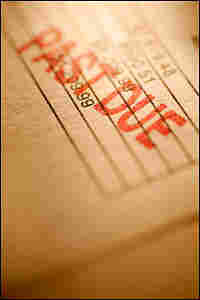 Here's what's happening on the show today:
Today marks ten years since two Columbine high school students fatally shot their classmates and teachers. In the years since then, most of what people believe about the motive behind the shooting is wrong. In our first hour today, we'll talk with author Dave Cullen about some of the myths that still exist about Columbine and how we've reached many wrong conclusions about why the shooters did it. We're still working on our Opinion Page segment for the end of the hour. Keep an eye on our website for an update.
This is Newsweek's financial guru Jane Bryant Quinn's advice for the new year: "Go bankrupt." In our second hour, Quinn will make the case for filing for bankruptcy, and Gail Cunningham of the National Foundation for Credit Counseling will tell us why we may want to think twice before taking that plunge. Have you been down that road? We want to hear about when you decided to file, and how you were able to recover. Then at the end of the hour, we'll talk to tennis great Monica Seles. She won the French Open at age 16. Then again at 17. And AGAIN at 18. But in 1993, her life and career changed when a deranged fan ran onto the court and stabbed her in the back. Today, she'll talk about that event, her love for the game of tennis, and her new autobiography called, Getting A Grip.