Michael Moore: "Screw You, GM"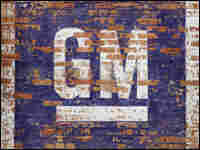 Michael Moore has never had much love for General Motors. Back in 1989 he stalked GM CEO Roger Smith relentlessly in Roger & Me and pressed him to explain the devastating economy in Flint, MI. Now, with President Obama essentially firing Rick Wagoner from the CEO post, Moore takes another shot at the upper floors of GM in an open letter on the Daily Beast:
I write this letter to you in memory of the hundreds of thousands of workers over the past 25-plus years who have been tossed into the trash heap by General Motors. Many saw their lives ruined for good. They turned to alcohol or drugs, their marriages fell apart, some took their own lives. Most moved on, moved out, moved over, moved away. They ended up working two jobs for half the pay they were getting at GM. And they cursed the CEO of GM for bringing ruin to their lives.
We're trying to reach Michael Moore for the show next week, and let you talk to him. Stay tuned.