June 1st Show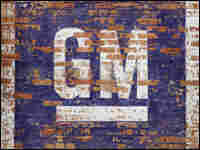 Saving GM: Is It Worth It?
General Motors Corporation filed for Chaper 11 bankrupcy today and GM has announced it will permanently close nine more plants to cut down on production and labor costs under bankruptcy protection. We'll talk with Michigan Gov. Jennifer Granholm and with Micheline Maynard, who covers the auto companies for the New York Times about the sacrifices being made by the workers, the dealers, the taxpayers, and the car makers. Is the sacrifice worth it?
The Opinion Page
We're still working on the Opinion Page, so stay tuned for details on that.
What Really Makes You Happy
Ah, the good life. Happiness. If you could buy it in a can, it would most certainly fly off the shelves. But if happiness can't be found in a store, how DO you find it? Is it found in money? Success? Love? Journalist Joshua Wolf Shenk gained access to one of the most comprehensive studies conducted to find the formula for happiness, and he may know the secret. He will unveil what he learned in our second hour. He has written an essay on the subject entitled, "What Makes Us Happy?", that appears in the June issue of The Atlantic. We'll also be joined by Todd Kashdan, professor of psychology and author of Curious: Discover the Missing Ingredient to a Fulfilling Life.
Controversial Abortion Provider Gunned Down
George Tiller was one of the few doctors in the United States to perform late term abortions. He was shot and killed yesterday at his church in Wichita, Kansas. We'll talk with Dion Lefler, investigative reporter for the Wichita Eagle, about how the killing is affecting Kansas. We'll also talk with you about how this changes things.