Summer, Stay, Just A Little Bit Longer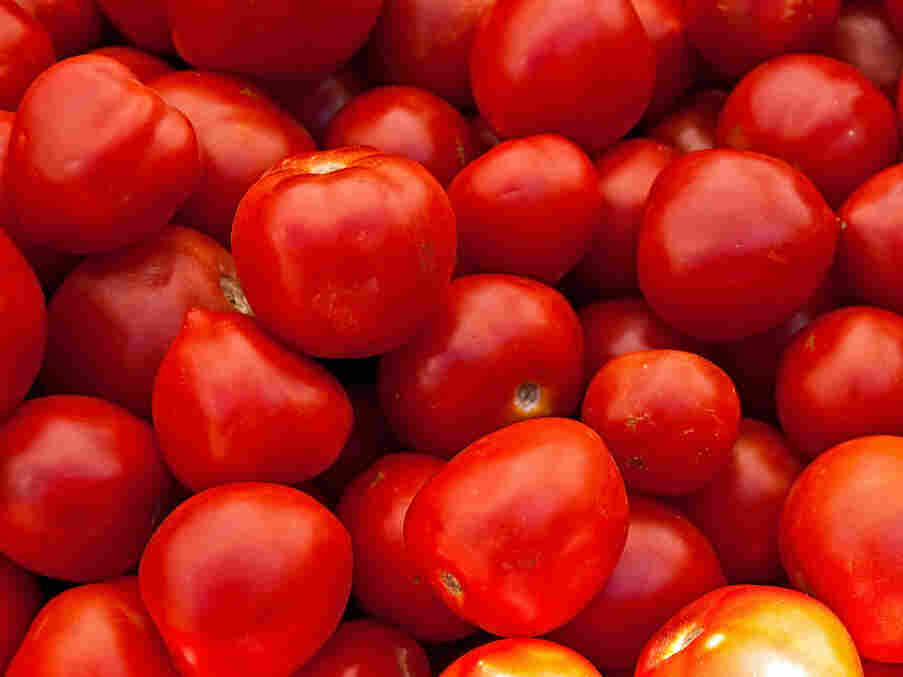 When seasons change, we feel renewed with thoughts of new things — for me, dining outside in the summer, football in the fall, scarves and pea coats in winter, and in spring, there's a certain color the brand new leaves on the trees along the court my parents live on have, for just a day or two, that's so vibrant it makes my heart leap. The constant, however, is that each new season brings with it new food.
Morning Edition did a great series this summer on farmers' markets and what's local and in-season where, when. Though I enjoyed it immensely, the dominant emotion I felt when listening was jealousy. I had an incredible summer, but since I was gone so much, I rarely got to troll my market for ripe, delicious produce — even if I was, by some miracle, home on a weekend, I never stayed put long enough to use the fruits and veggies before they rotted.
However, I have great hopes for this weekend, and in particular, Smitten Kitchen's Tomato and Corn Pie. I think I've still got a shot at fresh corn and tomatoes, and can't wait to make it. Thereafter, though, it's on to the apples, pumpkins, root veggies and gourds of fall — I'm already craving leeks like these, and of course, apple everything, but I just want one more summer weekend, thanks.