December 21st Show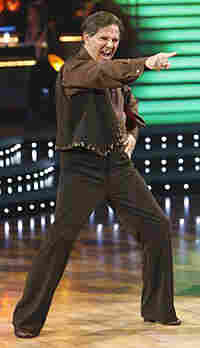 A Health Bill For Christmas?
Just after 1 a.m this morning, the Senate moved a step closer to passing the Democrats' health care overhaul bill. NPR health policy correspondent Julie Rovener stayed up late for the vote and explains what's in this bill, and whether or not it could pass by Christmas.
Snow Day!
Much of the East coast continues to dig out from the massive snowstorm that snarled roads, air traffic, and holiday travel plans this weekend. When the weather forecast is frightful, or a promised storm never materializes, the local weatherman often takes the blame. Rebecca Roberts talks with NBC meteorologist Tom Kierein about just how accurate a weather forecaster can be. And listeners tell us how the great storm of 2009 affected their holiday plans.
Ten Worst Ideas Of The Decade
Some ideas from the past decade worked out well, but others, well, not so much. You have to admit, some great minds conceived some awful ideas in the last ten years. Guests tell us their picks for the worst ideas of the decade — From the Blackberry to torture memos to TV dance competitions. And callers reveal their own worst ideas from the Aughts as we close out the year 2009.
The Sheer Enormity Of Christmas
The Washington Post's pop culture writer Hank Stuever decided to write a book about Christmas in America with a capital "A." The result, entitled Tinsel, is the story of his journey to the heart of the Texas suburbs, where the lights are brighter, the Christmas trees taller, and the reindeer are faster.