May 10th Show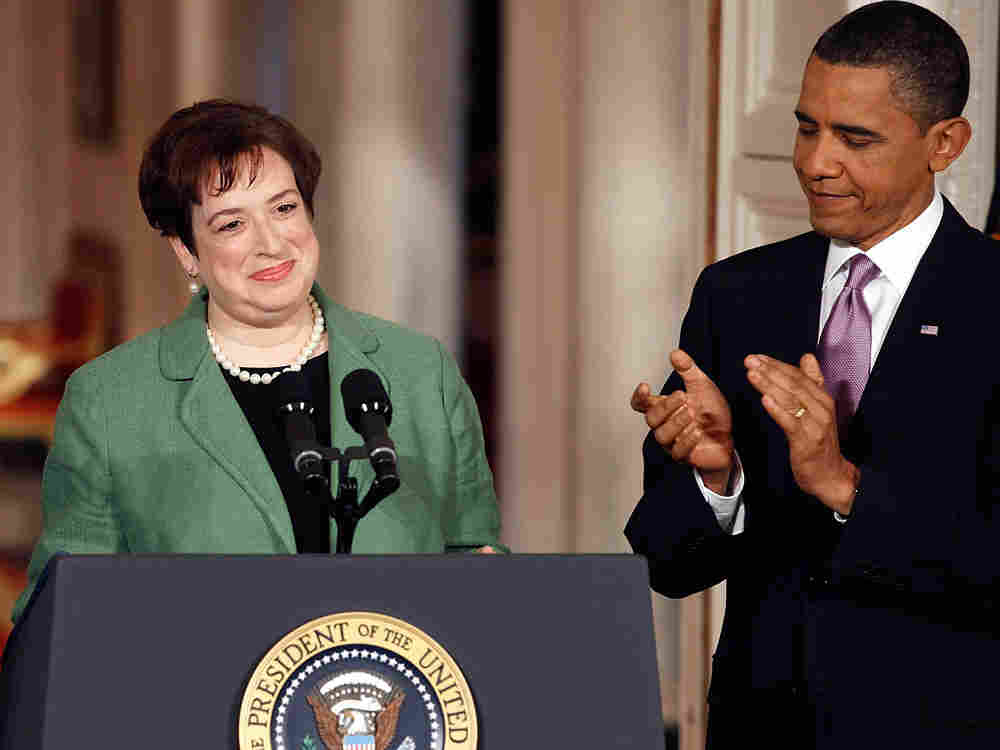 Chip Somodevilla/Getty Images
Who Is Elena Kagan?
This morning, President Obama nominated Solicitor General Elena Kagan to the Supreme Court to fill the seat vacated by Associate Justice John Paul Stevens. Kagan studied at Princeton, Oxford, and Harvard, and went on to clerk for Supreme Court Justice Thurgood Marshall. She worked for a big Washington law firm and the Clinton administration, then moved to Harvard Law School, where she was a professor and the school's first female dean. Kagan never served as a judge, and left no significant paper trail, so many of her legal views remain a mystery. David Savage who covers the Supreme Court for the Los Angeles Times joins us. We'll talk with retired Judge Abner Mikva, who Kagan clerked for, among others. And with Ed Whelen, president of the Ethics and Public Policy Center. You can read his blog post about Elena Kagan here.
The Wife of The Accused Times Square Bomber
Huma Mian enjoyed shopping and Everybody Loves Raymond. She recently gave birth to a daughter. She and her husband, the accused Times Square bomber Faisal Shahzad, share a middle-class upbringing with a successful family. That trait worries Asra Nomani. In a recent opinion piece on The Daily Beast, she points out that the would-be Christmas Day bomber also came from a successful family. She argues, "That's a cause for concern because, somehow, in the West, we are failing to give disenchanted, yet talented young Muslims nonviolent avenues for protest to lure them away from the temptations of "jihad cool." And within Western Muslim communities, we are failing to lead the youth with inspired, peaceful interpretations of Islam." You can read her op-ed at The Daily Beast.
Faith and Modesty
Last month, Belgium's lower house of parliament passed a law that bans the wearing of full face veils, like the burqa -- a symbol of modesty for some Muslim women. While there are objections to the burqa, Islam is only one of many religions that connect modesty to faith with specific garments and clothes. Many Mormons, Amish, Orthodox Jews and Christians promote modest appearance, among men and women, to various degrees. Our guests include Sally Quinn, co-moderator of the Washington Post's "On Faith" blog, and Brend Sherman, founder of Pure Fashion, a faith-based program that promotes modest dress for young women.
Making War
In his latest collection of essays, historian Victor Davis Hanson ponders the role of war, and explains that the past is still the best way to understand the conflicts in Iraq and Afghanistan, among others. Hanson argues that war is unchanging and tragically persistent through the ages, and that while technology improves and strategies adapt, human nature remains the same. And he writes, "war is an entirely human enterprise." Hanson's book is entitled, The Father Of Us All: War And History.